AUTUMN BUCKET LIST - DAY 28 and 29
PRENDI UN CAFFÈ IN COMPAGNIA
In case you want to go for a coffee, a snack, a dinner or lunch, wheather you would like something to drink or to eat,
PRENDERE
(
to take
- but also
to ask for something to eat or drink
) is the verb you need here in Italy.
Io prendo un caffè espresso / un cappuccino / un succo di frutta..., grazie!
That's how you can order some coffee, cappuccino or juice :-D
And you can have your tasty moment
alone
(
DA SOLO
) or
in company
(
IN COMPAGNIA
).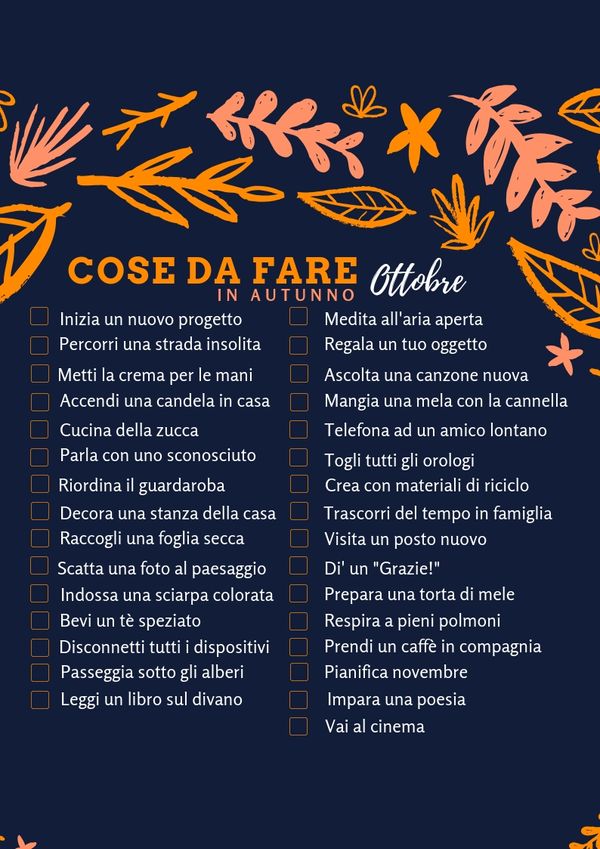 The secret for a fulfilled life is all in planning it!
That's what I have recently learned based on my personal experience. That's why I try to plan ahead my time, my goals, my expenses, my wishes...
And now...it's time to set everything for
the next month
(
IL PROSSIMO MESE
)