역대 최대 할인! 레슨 패키지 15% 할인 혜택.
만료일:

02:01:47:42

(쿠폰이 남았습니다.: 33)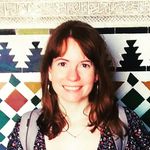 Maryanna Iglesias
스페인
•
12:07 AM (GMT+02:00)
원어민 쌤 프로필
Personalized Spanish programs tailored to your needs and interests, at your own pace :-)

Hola!!! I'm Maryanna, and I love to teach Spanish, my mother tongue! Welcome to your new Spanish program ! A complete experience of the language and its culture...

I am a certified tutor with several years of experience teaching adults and kids alike. I have a background in Law and Education and I combine the best of both worlds to provide you with the most complete experience.

Whatever your goal is, I will help you achieve it in a fun and long-lasting way; you will learn in less time because I will give you the most important keys to learn and remember better, with a motivational perspective.

I will design a programme adapted to your interests, needs and level: (A0, A1, A2, B1, B2, C1, C2, Business Spanish, Spanish for specific purposes, DELE exam preparation), immigration purposes.... according to a pre-test included in the package.

Whether you want to travel to Spain or Latin America, learn or practice a new language, certify your level with an official exam .... I offer you a language and accent reduction orientation, including cultural and social aspects.

Book your trial lesson with me now :-) See you soon!
*******
Programas de español personalizados y adaptados a tus necesidades e intereses, a tu propio ritmo.

¡¡¡Hola!!! ¡Soy Maryanna, y me encanta enseñar español, mi lengua materna! ¡Bienvenido a tu nuevo programa de español ! Una experiencia completa de la lengua y su cultura...

Soy una tutora certificada con varios años de experiencia enseñando a adultos y niños por igual. Tengo formación en Derecho y Educación y combino lo mejor de ambos mundos para ofrecerte la experiencia más completa.

Sea cual sea tu objetivo, te ayudaré a conseguirlo de forma divertida y duradera; aprenderás en menos tiempo porque te daré las claves más importantes para aprender y recordar mejor, con una perspectiva motivadora.

Diseñaré un programa adaptado a tus intereses, necesidades y nivel: (A0, A1, A2, B1, B2, C1, C2, Español de los Negocios, Español para Fines Específicos, preparación para el examen DELE), fines de inmigración.... según un test previo incluido en el paquete.

Si quieres viajar a España o a Latinoamérica, aprender o practicar un nuevo idioma, certificar tu nivel con un examen oficial, cualquiera sea tu objetivo.... Te ofrezco la orientación más completa sobre el idioma incluyendo reducción del acento y aspectos culturales y sociales.

Reserva tu clase de prueba conmigo ahora :-) ¡Hasta pronto!

더 보기
시범 레슨
One time, 30 minutes
선생님 통계
몇 시간 이내
7년 전
100.00%
813
27.5 평균 레슨
5.0
교육 경력

학위
Profesora de Español como Lengua Extranjera
LAE - Madrid

경력
Coordinadora de Enseñanza de Inglés como Lengua Extranjera
SC Language - Madrid España
Abogado
Tribunal Supremo de Justicia - Caracas
Redacción y corrección de documentos legales
Profesora Recursos Legales
CIARA - Caracas
Profesora de Español como Lengua Extranjera
SC Language - Madrid
Profesora de Español como lengua extranjera

자격증
Profesor de español como lengua extranjera online
Enseñando Español online - Barcelona
Certificación de enseñanza del españon online
Sintaxis estructural del Español
Universidad Simón Bolívar - Caracas
Struggling at remembering that new word…? Have you noticed how often you learn a ton of new vocabulary,...
¿Luchando por recordar esa nueva palabra...? ¿Has notado cuán a menudo aprendes un montón de vocabulario...
카테고리별 원어민 쌤 | 더 찾아보기:
시범 레슨
One time, 30 minutes