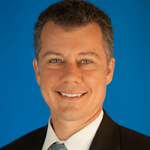 Neiel Price
영국
•
1:24 AM (GMT+04:00)
원어민 쌤 프로필
If you are struggling with English, if you find it difficult to express yourself clearly in English, if you have taken lessons that have not helped you improve ….. then it is time to change all of that. You are at the right place, because I WILL help you.
My name is Neiel, and I'm originally from Britain and I currently live in Mauritius, where I teach English. I have been teaching for more than 25 years.
If you are reading this it is because you have understood the importance of improving your English. You want to improve and need help and I can help you.
You need something more than just endless trial lessons and conversations with tutors. You need something that is really going to bring you up to the next level.
One lesson with me and you will take a placement test that will help you identify your weaknesses and know precisely what to work on next. Then even if you don't take any further lessons with me, you will still have a good idea of what you will need to do to improve.

더 보기
나의 체험 레슨
To make the best use of this time, please text me as much information about yourself as possible in advance. We will then focus on your needs. I will explain and demonstrate how to identify your current issues and how I plan to help you to correct recurring mistakes. Also, very importantly, how you can progress to achieve a higher English level of proficiency and confidence. I hope to meet you soon. :)
더 보기
시범 레슨
One time, 30 minutes
선생님 통계
몇 시간 이내
5년 전
100.00%
665
16.9 평균 레슨
5.0
카테고리별 원어민 쌤 | 더 찾아보기:
시범 레슨
One time, 30 minutes