역대 최대 할인! 레슨 패키지 15% 할인 혜택.
만료일:

04:01:01:07

(쿠폰이 남았습니다.: 55)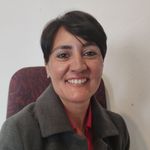 Natasha Lategan
남아프리카 공화국
•
1:53 PM (GMT+02:00)
시범 레슨
One time, 30 minutes
선생님 통계
몇 시간 이내
2년 전
100.00%
152
17.4 평균 레슨
4.9
교육 경력

학위
Online Teacher
AmazingTalker - Benoni, Gauteng
Focus on teaching English

경력
Online Teacher
Verbling - South Africa
Focus on Paralegal - Legal writing
Preschool Teacher
Curro Holdings - South Africa
 Teaching Kids  General admin and weekly planning  Evaluating students' levels and progress and writing reports  Measure their progress by ongoing observation in the classroom  Continuous assessment through role play and play  Assisting and planning of extracurricular activities
General Manager
Roenco - South Africa
 Making appointments  Canvassing for new dealers  Filing  Data capturing  Assisting current dealers  Organizing of Expo's  Answering and making phone calls  Training  Dispatching of goods  Booking of couriers
How does your writing compare to the professional world? As legal practitioners the ability to clearly...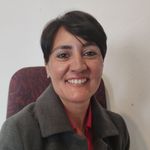 카테고리별 원어민 쌤 | 더 찾아보기:
시범 레슨
One time, 30 minutes