역대 최대 할인! 레슨 패키지 15% 할인 혜택.
만료일:

04:08:24:37

(쿠폰이 남았습니다.: 55)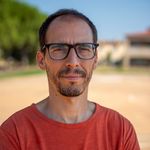 Oscar Facundo
스페인
•
5:30 PM (GMT+02:00)
원어민 쌤 프로필
Express in Spanish being yourself and communicating without sounding like a robot.

I've already tried, I'm not good at languages, I don't have time, Spanish is too difficult, etc.
Have you ever said this to yourself? Let me tell you that your beliefs are holding you back. Most all of my students have lost their fear and express themselves naturally. The road is not easy or fast, but everyone can reach their goal with the proper guidance. Do not trust false promises that sell you miracle courses and progress in record time.
You can read the testimonials of some of the more than 60 students I have helped in my profile.
I also wanted to learn English. They were difficult years because I studied English at school since I was ten years old, but my English was still a joke after twelve years. Until I focused, got my "what for", and luckily I found a language coach who guided me on my way. Now I don't speak it perfectly, far from it, but I feel comfortable speaking and communicating by being myself. Remember, it's not about perfection but communication.

Language coaching is more than just teaching a language. It empowers you to guide your process. It may sound crazy, but it is proved that this simple thing releases dopamine and therefore, your motivation skyrockets, and you learn faster and more efficiently.

Whether it is to talk to your friends or relatives, to get better at your job or if you want to improve your quality of life and come to live in Spain, overcome your objections and go for it. I will help you in the good and bad moments that this process entails.

Book your Language coaching session and stop communicating like a robot.

HASTA LA VISTA !!






더 보기
시범 레슨
One time, 30 minutes
선생님 통계
몇 시간 이내
5년 전
100.00%
1.205
27.8 평균 레슨
5.0
교육 경력

경력
Spanish teacher
YES ! L'Escala - L'escala. Girona / http://www.yeslescala.com/
Spanish teacher for kids an all levels. Preparation for official examen DELE
Founder & Spanish teacher
Oh! Spanish Online - www.ohspanishonline.com
Ceo & Spanish teacher at Oh!Spanish online
Spanish Tutors Hong Kong - www.spanishtutors.com.hk - Hong Kong
Spanish teacher specialized and test preparation DELE, IB, IGCSE
Hong Kong University - Hong Kong
Lecturer in the School of Modern Languages and Cultures
StubHub - Hong Kong
Spanish teacher Hong Kong office

자격증
Speciality Online teaching Course
BMSPANISH - Barcelona
Three-week internship
International House - Barcelona
ELE Course at International House Barcelona (IHB)
확인됨
International House - Barcelona
Three-week internship: collaboratively planning, preparating and delivering Spanish lessons for young adults. Internship as part of the training course for Teachers of Spanish as a foreign language, (ELE, Español como lengua extranjera) School accredited by: - Cervantes Institute Quality Label.
In Spain, Christmas is one of the longest holidays of the year. Traditions in Spain are very special....
People who learn Spanish have some common difficulties. Today we will discuss a few of them that drive...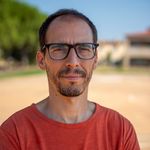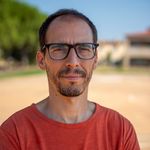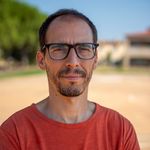 카테고리별 원어민 쌤 | 더 찾아보기:
시범 레슨
One time, 30 minutes