역대 최대 할인! 레슨 패키지 15% 할인 혜택.
만료일:

01:18:17:36

(쿠폰이 남았습니다.: 22)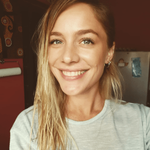 Patria Joynt
남아프리카 공화국
•
7:37 AM (GMT+02:00)
원어민 쌤 프로필
Hi, I'm Patria and I live in beautiful, sunny South Africa. I have 7 years teaching experience and I look forward to many more, as teaching allows me to meet interesting people from all over the world.

I've always wanted to be a teacher, maybe it's because I come from a family of teachers? My mom, dad and sister are all teachers.

In 2011 I studied acting at City Varsity in Cape Town and used my drama diploma to practice and develop Educational Theatre in underprivileged schools around my community. This is when my love for teaching truly started, because I could use my drama skills to educate the youth of South Africa.

After teaching drama and communication skills for 5 years, at various schools, I decided to further my studies in education. I am currently in my second year of studies towards a B.Ed degree at The University of South Africa (UNISA).

I've worked with students of all ages and at many levels, from small remedial groups, to big classes and one-on-one tutoring. I've completed many teaching workshops as I believe educating yourself and understanding the barriers to learning will equip you in helping your students reach their full potential.

Living in South Africa, a country with 11 official languages and many diverse cultures, I know how it feels to learn a new language. It's not always easy, that is why I encourage my students to get comfortable, relax and most importantly... just have fun in my lessons!

I enjoy interactive teaching and finding creative ways to help my students reach their language goals . So what can I help you with? I work on whatever you want to work on. I can help you with your reading, writing and speaking skills.

Maybe you would like to work on your grammar or pronunciation? I can help you with that too! I really enjoy conversational classes, so if you just want to have a relaxed chat to practice your English, we can pick some topics and practice speaking English as natural as possible.

Please feel free to check my calendar to see my general availability. Let me know if you see a time slot that works for you. I can also make extra time for you, so let me know if you would like to book a lesson that does not fall within my general availability time slots. I look forward to hearing from you!

Let's connect, have fun and share some knowledge.





더 보기
시범 레슨
One time, 30 minutes
선생님 통계
24시간 이내
4년 전
88.00%
2 599
16.8 평균 레슨
5.0
교육 경력

학위
B.Ed
UNISA (University of South Africa) - South Africa
Currently studying towards my degree in education, but I have already completed and passed all of my English language subjects as seen in my attached academic record from UNISA.
Acting Diploma
City Varsity School of Media and Creative Arts - South Africa, Cape Town
I studied acting at City Varsity film school in Cape Town. I performed in theatres, on film sets, in music videos and in TV commercials. I really enjoyed Educational Theatre while studying and that is why I decided to use my drama diploma to teach in schools.

경력

자격증
Qualified TEFL teacher
The TEFL Academy - South Africa
Attended and completed teaching workshops/courses
The Proactive Education Group - South Africa
1. Barriers to Learning (Advanced). 2. The Prevention and Management of Learner Aggression. 3. Trauma in the School Environment.
카테고리별 원어민 쌤 | 더 찾아보기:
시범 레슨
One time, 30 minutes