역대 최대 할인! 레슨 패키지 15% 할인 혜택.
만료일:

03:01:12:48

(쿠폰이 남았습니다.: 44)
Reece님은 현재 새로운 학생을 받고 있지 않습니다.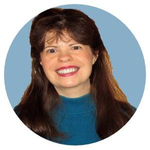 Reece Rutledge
미국
•
3:42 PM (GMT-07:00)
Active Promotion (

10%

off)
Use this coupon to receive a 10% discount on your lessons with me!
원어민 쌤 프로필
I'm an experienced English tutor specializing in Business English. I hold a Master's Certificate in Teaching English as a Foreign Language (TEFL). I was born and raised in the United States and speak with a neutral American accent.

I offer customized tutoring that includes:

-- learning workplace expressions and business/technical terminology
-- improving your conversational skills, both speaking and better understanding the conversations you hear
-- improving your business writing skills
-- reducing your accent when you speak English

I have first-hand experience in a global corporate environment, working for a large technology company with employees from around the world. In addition, I have worked overseas myself and know what it's like having to do business in a language that's not your native language.

I speak French, Spanish, and Italian and also have experience teaching speakers of those languages who are beginners in English. In addition, I have tutored children between the ages of 6 and 18.

My English classes are fun and stress-free, and, most importantly, focus on helping you achieve your goals in learning English!
더 보기
선생님 통계
24시간 이내
6년 전
98.00%
472
15.3 평균 레슨
5.0
교육 경력

경력
Writer + Editor + Instructor
Pearson Education - USA
Create instructional materials and online courses for this global education company.
English Tutor and Teacher
Self-Employed
Tutor both adults and children in English. Specialties include business English, conversational English, accent reduction, and English for beginners (for speakers of French, Spanish, or Italian).
Global Communications Manager
Oracle - USA - France - Germany - UK
Created documentation, classroom materials, and online courses for this global technology company. Developed Business English training for employees who were not native speakers of English. Worked in several countries.

자격증
Master's Certificate in Teaching English as a Foreign Language (TEFL)
Although I have many years of experience teaching English, I completed a professional certificate in TEFL this year to formalize my knowledge in this field.
카테고리별 원어민 쌤 | 더 찾아보기: