역대 최대 할인! 레슨 패키지 15% 할인 혜택.
만료일:

04:01:54:21

(쿠폰이 남았습니다.: 55)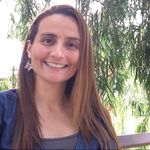 Sandra Patricia Rodriguez
콜롬비아
•
6:00 AM (GMT-05:00)
시범 레슨
One time, 30 minutes
선생님 통계
몇 시간 이내
6년 전
100.00%
721
17.5 평균 레슨
5.0
교육 경력

학위
International Communicator
World Games 2013 - Cali, Colombia
Diplomado Replicadora de Enseñanza de Lenguas Extranjeras
Universidad del Atlántico - Barranquilla, Colombia
Focus in teacher training
Licenciada en Lenguas Modernas
Santiago de Cali University - Colombia

경력
Coordinator
English Summer Camp - Jamundi - Jamundi, Valle - Colombia
A 3-week bilingual summer camp for kids aged 5-10
Professor of English
Universidad Autónoma de Occidente - Cali, Colombia
Blended learning. Level V.
English Teacher
World English Language Centre - Jamundí, Valle, Colombia
Focus in communicative skills development
Foreign Languages Program Coordinator
Encausa Foundation - Colombia
Design, teacher training, and language teaching.
Kids and Teens Teacher
Colombo Americano - Colombia
Bilingual Communicator
Center of Applied Linguistics Dynet - Cali, Colombia
Research and textbooks production. Training teachers in a bilingualism program.
Journalist
El Magazín de la Gente Radio y TV - Colombia
Politics and Entertainment
ESP Teacher
Libre University - Cali, Colombia
English for professional career
Teacher
Colegio San Sebastián - Cali, Colombia
Spanish and Literature, Theatre, and English for children and teenagers

자격증
English Proficiency Test
Cambridge Michigan Language Assessments - CaMLA - Colombia
Formación Tecnopedagógica en Ambientes Virtuales de Aprendizaje Blackboard 9.1
SENA - Cali, Colombia
Using technology to teach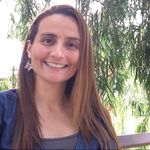 카테고리별 원어민 쌤 | 더 찾아보기:
시범 레슨
One time, 30 minutes