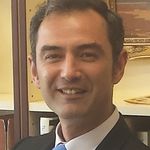 shane mullis
영국
•
9:57 PM (GMT+03:00)
원어민 쌤 프로필
⭐️⭐️⭐️⭐️⭐️
NOTE: I am currently only able to open up my schedule availability 1 month in advance (usually on the 27th/28th of every Month) Thanks in advance for understanding :)

Hi everyone! My name is Shane; I'm both a British and South African national and consider the world my home.My teaching is focused at B1-C2 level and I am currently teaching both business professionals and class students.

I have completed my TEFL/TESOL & Grammar specialist with distinction. I have completed a BSc (Honours) in Information Technology systems & Interaction Design, and have numerous other qualifications completed over the years. I have been training and teaching students, staff I have managed, and clients I have done business with for over ten years in sales, business, retail, management, hospitality & technology.
I have lived in England, USA, South Africa & Turkey. I have worked Internationally, which has taken me throughout the United States, Europe, Asia and the Middle East.
Recently I have decided to focus on giving my experience and knowledge to students who want to take their English and their future success to a higher level.

I am teaching not just the basics of English, but also the real everyday practical use of English in work, sales, technology and startup fields. I understand the challenges of learning a new language as I am now learning Turkish myself. Learning a new language for personal use is great, learning a new language for professional use is the next step I want to help you with.

So if you need to polish your business communication, develop your fluency for a new career, build your confidence to take those next steps and walk away with a higher level of fluency in "International English", then I am looking forward to working with you!

Please feel free to contact me at anytime as I would welcome being able to help not just with the teaching of English, but also how and what language to use, and when to use it in the day to day professional fields.

All the best and stay safe and well!
더 보기
나의 체험 레슨
In our trial lesson we will:
-Have a warm-up introductory chat where you tell me about yourself and your language goals (you get to explain your needs).
-I use this to understand & identify the kinds of problem areas we will need to focus on.
-I will give you feedback and examples to highlight these areas.
-Then together we will look at how to address these concerns, achieve your goals and your time commitment.
-I will happily answer questions at any time through the session.

더 보기
시범 레슨
One time, 30 minutes
선생님 통계
몇 시간 이내
8년 전
100.00%
1.859
18.8 평균 레슨
5.0
교육 경력

학위
BSc (Hon) Information & Technology Systems
확인됨
Open University - England
Information technology, strategy, business development and technology business systems.
BSc Digital technology platforms
확인됨
Open University - England
Digital media technology & music technology systems
Professional Certificate (MBA - MODULE)
Open University - England
Professional business administration & management
NHD Maritime Studies
Cape Technikon - Cape Town
Maritime Navigation & Operations

경력
Founder
Stealth StartUp - Global
Founder
DMLCONNECT - England
App solutions development & consulting
Co-Founder
Oi-Connect - Germany
New business development
Thyssenkrupp AG - England
New business development and strategy
Senior Sales and contracts Management
iStore - (APPLE) Core computer business Ltd - Cape Town
Senior Sales, Contracts manager
Sales and business administration
The Mayflower Inn & Spa (Relais Du Chateaux - 5 Star - 5 Diamond) - Connecticut - USA
Sales & Business Administration
Navigating Cadet / Officer
SAFMARINE - Cape Town
Deep sea navigation of vessels over 100000 Gross Tonnes

자격증
Business English Certificate
Global Language Training - England
Teaching business English to speakers of other languages
TEFL / TESOL 150 Masters certificate
Global Language Training - England
Teaching of English to speakers of other languages
Grammar specialist certificate
Global Language Training - England
Advanced Grammar teaching
APPLE Certified Product & Sales professional
Core computer business Ltd - Cape Town
Certified sales professional for all APPLE technology
WSET - Intermediate
Wine & Spirits Education Trust - England
Intermediate Wine specialist
ADMIT - Professional Certificate
ADMIT - Artist development through Music Technology - Cape Town
Professional music industry business and artist development through technology platforms
PROMPT - Professional certificate
PROMPT - Cape Town
Music performance, business & copyright certificate
카테고리별 원어민 쌤 | 더 찾아보기:
시범 레슨
One time, 30 minutes