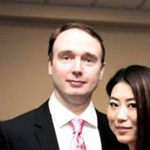 Simon Yates
캐나다
•
9:57 AM (GMT-05:00)
원어민 쌤 프로필
Want to improve your conversation, public speaking, building presentations that work? Or maybe you want to build a successful YouTube channel.

I have years of industry practice in finance, information technology, project management, enterprise architecture, and have a successful Youtube channel (Ordinary Filmmaker).

Your success begins with your first class.
더 보기
선생님 통계
몇 시간 이내
10년 전
94.00%
825
5.5 평균 레슨
5.0
원어민 선생님의 전문 분야
American English
British English
Canadian English
New Zealand English
교육 경력

학위
Sigma Tau Delta
English honor society for students at four-year colleges and universities that was established in 1924 to confer distinction for high achievement in English language, literature, and writing. It is dedicated to fostering literacy and all aspects of the discipline of English and is the largest honors organization in our field and one of the largest members of the Association of College Honor Societies (ACHS).
Who's Who Among Students in American Colleges and Universities
Who's Who Among Students has become one of the most highly regarded and long-standing honors programs in the nation, having earned the overwhelming respect of college faculties and administrations. And for the students – the outstanding campus leaders of the year – national recognition by the Who's Who program marks a pinnacle of scholastic achievement.
Cumberland College
Bachelor of Arts<br />Minor in English<br />Sigma Tau Delta - International English Honor Society<br />Who's Who Among Students in American Colleges And Universities

경력
English Teacher
Taught classes on project management, facilitating business meetings, creating small talk, grammar, pronunciation and more.
Enterprise Architect & Project Manager
Ontario, Canada
Responsible for leading Enterprise Architecture projects and initiatives including mobile, privacy and data centre strategies, authoring corporate technology standards, etc.

자격증
PMP - Project Management Professional
Project Management Professional certified by PMI.org
MCSE - Microsoft Certified Systems Engineer
Microsoft Certified Systems Engineer as certified by Microsoft
MCP - Microsoft Certified Professional
Microsoft Certified Professional as certified by Microsoft.
CSC - Canadian Securities Certificate
Canadian Securities Certificate as certified by the Canadian Securities Institute.
CCNA - Cisco Certified Network Associate
Cisco Certified Network Associate as certified by Cisco
TOGAF 9 Level 1 Enterprise Architect
Certified PMP and TOGAF Level 1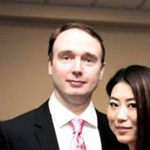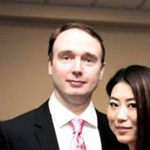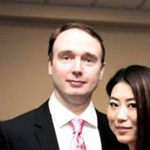 카테고리별 원어민 쌤 | 더 찾아보기: