Jamie님은 현재 새로운 학생을 받고 있지 않습니다.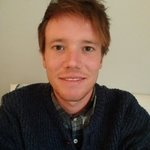 Jamie Murphy
영국
•
9:23 PM (GMT+01:00)
선생님 통계
24시간 이내
6년 전
99.00%
1.446
16.2 평균 레슨
5.0
교육 경력

학위
English Teacher
APAX ENGLISH - Hanoi, Vietnam
Popular language center in Vietnam with centers placed in 25 cities across the country. Responsible for 12 classes of mixed ages (4-16) and abilities. Utilized smart board and technologies in the classroom, including filming equipment for CTP (creative thinking project) lessons. Lessons included coursework which covered all of the essential English skills: reading, writing, phonics, speaking and grammar. Evaluated students monthly through academic reports and testing. Contributed constructive feedback to management regarding lesson structure and methodology.
B.A English
Plymouth University - Plymouth, UK
English Teacher
DADAABC - Shanghai, China
Online tutoring on the growing Chinese tutoring application Dadaabc. Students ages are between 4-14, with skill sets ranging from beginner to upper intermediate. Using a personable and engaging teaching style, I am required to make pre-planned material accessible to young, at times less able students, whilst creating a fun energized class.

경력
English Teacher
NAPA International School - Chiang Mai, Thailand
Taught mixed ability Kindergarten classes whilst collaborating with my assistants to form the curriculum for each semester. Submitted lesson plans on a weekly basis and was responsible for the training of new English teachers. Explored the use of technology as a way of engaging students through song and imagery, teaching a variety of subjects such as science, maths, phonics, music and dance. Also helped in a multitude of extra curricula activities including after school lessons, one on one workshops, sports days and choreography for student productions.
English Tutor
Nice Talk - Chiang Mai, Thailand
One to one tutoring online, using the Nicetalk app to teach students conversational English language via video call. Interacted with students of all ages.

자격증
TEFL - Teaching English as a Foreign Language
SEE TEFL - Chiang Mai, Thailand
Month long course in which I was graded on my English grammar and teaching skills. Planned and taught five lessons, with classes ranging from kindergarten through to P6 (ages 4-14) and sizes from 10 students to as many as 50.
카테고리별 원어민 쌤 | 더 찾아보기: