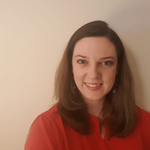 Jessica Hill
미국
•
9:09 AM (GMT-04:00)
원어민 쌤 프로필
Hello! I am an ESL teacher in the Philadelphia, USA area with an MA degree in applied linguistics and 11 years of experience teaching academic, online, and community English courses. I have been working on Verbling for 2+ years, and am currently offering specialized English tutoring in the following areas:

1) pronunciation and speaking classes for academic and professional communication (B2-C2). This style of course is best for advanced English speakers such as business professionals and graduate students who would like to develop communicative competence and confidence in their use of spoken English.

2) Speaking and presentation preparation for academic interviews, professional contexts, and IELTS/TOEFL testing.

I can help you communicate clearly and confidently in English, and will tailor one of the above lesson styles to your needs! Please send message me to discuss how I can best help you prepare for success!
더 보기
선생님 통계
24시간 이내
5년 전
99.00%
910
12.4 평균 레슨
4.9
교육 경력

학위
M.A. in Applied Linguistics, emphasis in TESOL
Ohio University - Ohio, USA
Emphasis in TESOL (Teaching English to Speakers of Other Languages)
B.A. English
Oklahoma Baptist University - Oklahoma, USA
English literature, with a minor in TESOL

경력
English Instructor
Arcadia University/Jiangsu University - Glenside, PA and online
Teaches courses in English speaking and writing for undergraduate international students, preparing them to enter a rigorous academic environment in the United States.
Theological English Instructor
Westminster Theological Seminary - Philadelphia, Pennsylvania
Taught academic writing courses for international graduate students who were preparing for Master's degrees in theology. Also taught intensive language skills courses focused on developing the listening, speaking, pronunciation, reading, writing, and grammar skills necessary to be successful at a US institution of higher learning.
English for Academic Purposes Instructor
Fulbright Pre-Academic Orientation Program/Ohio University - Ohio, USA
Prepared elite Fulbright Scholars for graduate-level academic work in the US through a three-week course in academic research writing and presentation skills.
Pronunciation Lab Coordinator
Ohio Program of Intensive English, Ohio University - Ohio, USA
Developed comprehensive curriculum for English learners of all skill levels and language backgrounds, and then trained tutors and students to teach and communicate well in American English. I Taught others how to improve fluency and confidence for all students from low beginners to advanced speakers, including test (TOEFL/IELTS) preparation.
Lecturer
Ohio Program of Intensive English, Ohio University - Ohio, USA
Taught listening, speaking, reading, writing, oral communication, and grammar classes in an Intensive English Program
SPEAK test grader
English Language Improvement Program (ELIP), Ohio University - Ohio, USA
Assessed international student graduate TA's English speaking fluency, grammar, and pronunciation
Coordinator of Xi'an-OU Language Exchange program
Xi'an JiaoTong University/ Ohio University - Ohio, USA
Developed curriculum and syllabi and taught online English & pronunciation classes for 1st year Ph.D. business students at Xi'an Jiao Tong University
English as a Foreign Language Instructor
Baoji University of Arts and Sciences - Baoji, Shaanxi, China
Taught courses in English writing, oral English, pronunciation, and English-speaking culture

자격증
CALL (Computer-Assisted Language Learning) certificate
Ohio University - Ohio, USA
certified in using and creating online tools for teaching language skills
TEFL/TESL certificate
Ohio University - Ohio, USA
Teaching English as a Second/Foreign Language
Everyone who learns a new language as an adult has an accent. And that's completely fine! Showing off...
카테고리별 원어민 쌤 | 더 찾아보기: