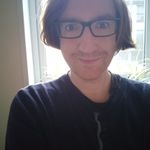 Adam Ford
Reino Unido
•
9:07 PM (GMT+01:00)
Sobre mim
Hello, my name is Adam. I was born and grew up near Liverpool in England. I am a native English speaker, and I do not speak with a particularly strong regional accent, which helps students.

I actually taught English to speakers of other languages informally for several years before I considered doing it professionally. In about 2005, I started teaching academic English to two friends from Turkey, who spoke Turkish and Kurdish as their first languages. I discovered that this was extremely enjoyable, because I love languages, and enjoy learning about other cultures.

I have since gained TESOL qualifications from Arizona State University, in TESOL foundational principles, theories of second language acquisition, plus lesson design and assessment. I am now paid for something I gain such pleasure from. This is a great privilege.

I have worked as a private tutor to students living in the Toxteth area of Liverpool. Many of these students are recent migrants to the UK, and speak a wide variety of first languages, including Arabic, French, and diverse African languages. I have taught English to refugees and asylum seekers in Liverpool, on a voluntary basis. It was my honour to help people feel welcome in England.

I am open to teaching students however they like - and can provide intricate, detailed, formal lesson plans if that is what a student considers most appropriate to their needs. I am also very keen on having informal conversations - 'a chat' - with students, and providing English language guidance as that conversation progresses.

I am very willing to help students learn to read or write better in English, or improve their English listening skills, or prepare for a specific real-life situation in an English-speaking country - for example, an interview, using transport, or shopping.

Conversely, we can have an informal discussion, about a subject that the student finds interesting. That way, they can learn from me, and I can learn from them. We both emerge from the experience knowing more about English, but also about the world in which we live.
Ler mais
Minhas aulas experimentais
I use my 30 minute trial lessons as an informal opportunity to get to know my students - what their interests are, what their English language strengths and challenges are, and why they want to make progress with their English.

My trial lessons are a safe space to make any mistakes that you want. I will take notes to help me structure our future lessons. I don't mind if you are nervous - that's only natural. My job is to make you more confident as well as more competent!
Ler mais
Aula experimental
Individual, 30 minutos
Estatísticas do professor
Dentro de algumas horas
6 anos atrás
100.00%
1.988
18.5 aulas em média
5.0
Currículo

Educação
B.A. Sociology
University of Liverpool - Liverpool, UK

Certificações
Teach English Now - Theories of Second Language Acquistition
Arizona State University
Teach English Now - Lesson Design and Assessment
Arizona State University
Teach English Now - Foundational Principles
Arizona State University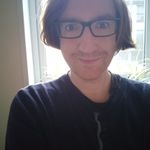 7 meses atrás
•
Comentários: 0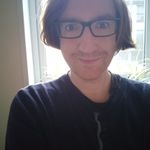 10 meses atrás
•
Comentários: 0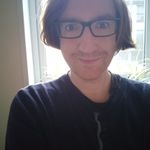 um ano atrás
•
Comentários: 1
Confira mais professores de:
Aula experimental
Individual, 30 minutos