20 iconic Russian books that'll make you an expert in love, espionage and liberty 📖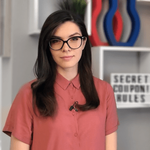 20 iconic Russian books that'll make you an expert in love, espionage and liberty 📖
These authors helped generations of Russians to discover who they are and where they are headed in life. They can also guide you.
The Captain's Daughter, 

by Alexander Pushkin (first published in 1836)
A young officer is dispatched to a remote corner of the Russian Empire and there he falls for the daughter of the fortress chief. Immediately, a peasant rebellion threatens the lives of the young officer and his beloved captain's daughter. He is forced to choose between life and duty, but a surprising twist of fate comes to his salvation.
2. A Hero of Our Time, 
by Mikhail Lermontov (1840)
A young officer dispatched to a volatile region steals a horse from a local tough, and to push his luck even further, he also steals a local girl. The protagonist's breaking bad moves trigger a series of deaths.
3.
Notes from the Underground, 
by Fyodor Dostoyevsky (1864)
A collection of notes written by a clearly unstable man reveals his vision of mankind through his own misadventures and vile deeds. This philosophical statement in the form of a novel is densely filled with traditional Dostoyevsky-style inquiries. 
4.
War and Peace, 
by Leo Tolstoy (1865)
Sonya falls for Nikolay and everyone falls for Natasha. In the meantime, Napoleon invades Russia, Count Andrey rebels against the burden of his marriage, and Pierre inherits a fortune from the father that he barely knew and becomes incredibly rich.
War and Peace
 is the greatest and most original study on the subject of love ever written. But it's also the greatest inquiry into the human condition: love, betrayal, aspiration, vanity, patriotism, passion, envy and happiness – every single emotion is drawn with divine precision in Tolstoy's most celebrated novel.
5. Without a Dowry, 
by Alexander Ostrovsky (1879)
The attractive but poor young woman, Larisa, falls far a rich but heartless man. Despite the woman's sincere feelings, the man leaves her. This sad tale of betrayed love depicts the woman's difficult destiny in all its cruelty. Men represent evil in the play, while the heroine is an embodiment of gender-based injustice.
The novel is highly recommended for readers interested in the subject of gender inequality in the Russian Empire. 
6. The Cherry Orchard, 
by Anton Chekhov (1904)
A bankrupt landowner returns to Russia from abroad and realizes that she can't make ends meet. Unable to maintain her estate, the landowner and her daughter are forced to move out and the estate is taken over by a new owner who cuts down the cherry orchard, destroying all the sentimental value it has. The play depicts the approaching end of the appealing yet incompetent Russian gentry. 
7. Garnet Bracelet, 
by Alexander Kuprin (1911)
A married woman receives a bracelet of precious stones as a gift from a secret admirer. Her husband discovers it and confronts the admirer.
Kuprin turns this rather odd story of a psychologically unstable man into a beautiful tale of lost love.
8. Professor Dowell's Head, 
by Alexander Belyaev (1925)
A surgeon-villain conducts unthinkable surgeries and raises people from the dead with the help of a living head that he secretly exploits. The surgeon's assistant,  Maria, uncovers the terrible secret and faces the consequences.
As crazy as it may sound, the novel is partially autobiographical since Belyaev was paralyzed and felt as a "head without a body."
9. Mary
, by Vladimir Nabokov (1926)
The four-day long first romance of 16-year-olds, Lev and Mary, is the central theme of Nabokov's debut novel. Bittersweet memories of readers' first love are guaranteed.
10. Doctor Zhivago, 
by Boris Pasternak (1957)
Yuri falls for Lara. The plot is as simple as that, but the first meeting of the two central characters happens only after they had suffered every imaginable misfortune of fate: revolution, coercion, separation, deprivation and war. Paradoxically, the novel's central theme is human freedom and self-realization in the course of history.
11. One Day in the Life of Ivan Denisovich
, by Aleksandr Solzhenitsyn (1962)
An inmate in a Soviet prison camp wakes up, goes through his daily routine, and falls asleep: the end. Some believe that every citizen should know the story by heart. This tale of human monstrosity and an incredible desire to live has earned Solzhenitsyn worldwide fame. 
12. A Young Doctor's Notebook, 
by Mikhail Bulgakov (1963)
A young and inexperienced doctor arrives at a hospital in a remote village to take the post of chief surgeon. The young man prays not to have new patients because he fears failing in front of the hospital's small team. But on his very first night at work a girl is brought in for an amputation… 
It's impossible to put down this collection of short stories: they are dynamic and grip your attention; and the narrator's fears are familiar to all of us.
The novel is also perfect for nature lovers who do not mind violent drama unfolding against the background of the lovely countryside. 
13. Word and Deed 
(Slovo and Delo), by Valentin Pikul (1974)
This novel is "Game of Thrones" minus dragons, plus the intrigues of the Russian imperial court. The author bombards readers with intrigues, conspiracies, coups and other adventures.
14. Chapayev and the Void, 
by Victor Pelevin (1996)
Four patients are locked up in a mental institution where a pioneering specialist applies his "joint hallucination experiment" method to cure the patients, who as a result, acquire a parallel existence varying from the trenches of the Russian Civil War to the battlefield of rival Japanese clans.
The novel is likely to induce a state of delirium into readers.
15. Medea and Her Children
, by Ludmila Ulitskaya (1996)
Medea lives in Crimea and gathers her extended family at her place each summer. This family saga is set against the background of 20th century tragedies, yet it glows with the warm love of the Crimean Peninsula. 
16. The Geographer Drank His Globe Away
, by Alexey Ivanov (1997)
A provincial geography teacher tormented by a troubled family life has a platonic crush on a teenage girl in his class.
An encyclopedia of Russian provincial despair, the novel leads readers to salvation through pure and innocent love.
17. The Slynx
, by Tatyana Tolstaya (2000)
Benedikt compiles documents for the government in a post-apocalyptic Russia populated by mutant citizens. 
Readers get their portion of the creeps by walking through this futuristically dystopian Russia. 
18. Day of the Oprichnik
, by Vladimir Sorokin (2006)
Russia in 2027 is no place to live in: autocracy has been restored, the country is impoverished, punitive forces orchestrate repressions, and xenophobic sentiments prevail.
19. Bruderschaft Death 
(Smert' na Bruderschaft), by Boris Akunin (2008)
The young officer, Alexey Romanov, becomes a counterintelligence agent serving the Russian Empire by pure accident. On the eve of World War I, the inexperienced yet shrewd Alexey has to expose a German intelligence unit led by an espionage genius.
The book series is dubbed a 'cinema novel,' written so as to make the reader feel as if he was watching a silent film. The trick works; all the novels (including 
Bruderschaft Death
) have a cinematic drive.
20. The Abode, 
by Zakhar Prilepin (2014)
Artem is sent to the infamous Soviet prison camp, Solovki, for killing his father. Incarcerated, he needs to survive in this hell full of equally guilty souls.
This dark novel is set in a 1920s Soviet prison camp and will make you shiver under your blanket. 
This novel is a searing political satire that is pessimistic of the country's future.