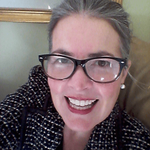 Kristine | Accent Reduction | Communication Coach CEIP
США
•
3:57 AM (GMT-06:00)
Действующая акция (

10%

off)
Evaluation and Assessment of your American English pronunciation. You will leave the first session with an understanding of your biggest errors and a plan to correct them.
Язык(-и) общения
Родной
,
A2
Обо мне
⭐ 10% off Pronunciation Evaluation / Assessment ⭐

ACCENT REDUCTION - certified teacher and coach

Can you pronounce - "GIRL, WORLD, RARELY"

I am from California and come from a long family line of professors, teachers and qualified educators

My BIO is specialized in pronunciation / speech therapy / advanced oral fluency.

*I am a CEIP | Certified Employment Interview Professional™

*MASTERS of TEFL and TESOL, honors | 20+ years experience.

*5-star presenter at International TESOL (Teach English to Speakers of Other Languages) conferences.

*National Tutoring Association International Member | NTA

*PARW/CC member | Professional Association of Resume Writers and Career Counselors

*I am trained to customize lessons based on NATIVE language, this is the KEY to success

Licensed Job Coach CEIP™ | Professional Communication Coach.

---------------------------------------------------------

I will show you where to place your tongue and also the vocal chord strategies needed to create American English sounds.

Do you know that most difficult sounds come from a vibration in the vocal chords?

Native speakers change the pitch of all vocal sounds for a wide variety of reasons.

If you said these words on Speaker Phone, would you be understood ?

live, life
reef, wreath
man, men
ladder, letter
bump, lump
their, where
ranch, rich
caller, color

__________________________________________

"Since studying with Kristine, I have had many compliments from branch office in New York...My colleagues in the US can finally understand me on speaker phone."
-Yang, ESL student in China

"I was worried about my presentation in Los Angeles, but Kristine helped prepare me and I was able to answer all audience questions with ease. I have had many English teachers in my lifetime, but none who have helped me so significantly as Kristine."
-Sebastian, ESL student in Russia
_____________________________________________

I have special training in Public Speaking with an emphasis on Non-Native speakers.

CLIENTS INCLUDE:
IT/software engineers
CEOs, Small Business Owners
Graduate Students at US universities
Doctors, Scientists, Cancer Researchers
Computer Programmers | Engineers
Product Managers
HR Managers
Executives

COMPANIES I HAVE WORKED WITH:
Amazon
Facebook
Google
Microsoft
Pharmaceutical Companies
Top Universities
Apple
TikTok
Twitter
Government Agency
Professional Actors
Life Coaches

Подробнее
Мои пробные уроки
Trial is a consultation to see if we are a good match. It is a "meet and greet" to discuss student goals and my teaching strategy. I will give a general overview of your main weaknesses. NOTE: Trial lesson is not a regular class. Accent Reduction requires weekly classes, each week, for student progress.
Подробнее
Пробный урок
Один раз, 30 минут
Статистика учителя
Очень быстро
5 лет назад
100.00%
89
7.4 уроков в среднем
5.0
Опыт и знания в обучении
Продвинутый
Суперпродвинутый
Резюме

Образование
B.A. French/Math, Honors
Grinnell College - Grinnell, IA
Teaching Assistant, Math and French | Honorary Degree | Stanford Summer Math
French Scholar
Sorbonne - Paris, France

Опыт работы
Accent Reduction Instructor | ESL students
Public and Private schools | College - Adult - USA
Certified Accent Reduction and Pronunciation Instructor to non-native English speakers
Business ESL Teacher | French Business Students
Paris
Intermediate to Advanced ESL Business Students
English Language Consultant
The Art of American Conversation | Owner - USA
ESL Teacher Intermediate - Advanced | Accent Reduction | Create Business Course Curriculum | Interview Prep | Resume | Business Writing

Сертификаты
Business ESL Professional Tutor
The National Tutoring Association - Online
Met Qualifications for certified membership with The National Tutoring Association
TEFL-TESOL
TEFLEN Training College - Online
Teach English as a Foreign Language - Teach English to Speakers of Other Languages
Просмотрите профили других учителей, выбрав нужный аспект:
Kristine | Accent Reduction | Communication Coach CEIP
Пробный урок
Один раз, 30 минут