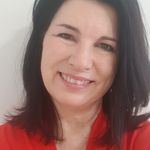 Estelle P 🎯 Business English 👩‍🎓IELTS 📜Cambridge
Южная Африка
•
10:36 PM (GMT+02:00)
Язык(-и) общения
Родной
,
C2
,
B1
,
B1
Обо мне
🏆🥇Hello!! I am Estelle. Welcome to my classroom! I specialize in Business English💰💰 and IELTS/Cambridge Exam Coaching. 👑
- Certified Level 5 TEFL teacher.
- B degree with English as a major.
- Diploma in Business Management.
- Diploma in Teaching IELTS.
- 15 years of experience in teaching and tutoring adults/teens.
- Lessons structured to your personal goals.
- Upgrade your skills in:
1. IELTS /Cambridge Exam Preparation
2. Business English
3. Interview Preparation
4. Presentation Skills
5. Speech Writing

BOOK THAT LESSON AND START GETTING RESULTS!

I daily assist Business Professionals worldwide to achieve their goals! I offer loads of experience in teaching, have a Level 5 TEFL qualification, a B degree with English as a major, a Diploma in Business Management and a Certificate as a Qualified Trainer.
Years of experience in teaching English in a formal classroom environment (Grammar, Pronunciation, Reading, Listening, and Writing), as well as being a Trainer and Coach in a business environment for many years. (Business English)
My energy levels are high, I am a great listener and can get you to talk a lot more fluently.
I write stories and love to travel if I get any chance to do just that!!!

RELEVANT EXPERIENCE

1. Online Business English and IELTS Tutor - 2 years

2. ESL Teacher - 4 years
Teaching skills of Grammar, Writing, Speaking, Reading, and Listening with Intent.

3. Corporate Trainer - 10 years
(Train the Trainer, Assessor, and Moderator Certificates.)

As a Human Resources Manager and Regional Manager in the financial sector, I designed and presented several types of corporate training:
• Induction Training for new recruits.
• The Rights of the Employee in an Industrial and Corporate environment.
• Sales Target Training.
• Management Training for Supervisors.
• Real Estate Training.
• On-the-Job Training and Mentoring of the Management Trainee Programmes.
• Call Centre Consultant Training.
• Switchboard Training.
• Business Etiquette.
• Business Communication with Social Media.

4. Owner of a Preschool
I had a successful Preschool while being an expatriate in another country for 12 months.

EDUCATION AND COURSES
- Level 5 TEFL Certificate (The TEFL Academy, UK.)
- BA Degree in Communication Sciences – 3 years(Free State University.)
- Diploma in Business Management (SAQA Level 5)
- Diplomas as Assessor and Moderator (ETDP SSETA)
- Diploma in Train-the-Trainer Certification (ETDP SSETA)






Подробнее
Мои пробные уроки
In my 30-minute trial lesson, we establish the following:
✅ Sort out all technical glitches (problems with connection)
✅ Get to know your background
✅ Establish your level of English
✅ Establish your personal needs and goals
✅ Take a tour through the awesome Verbling learning tools
✅ Agree to a Learning Strategy
✅ Discuss lesson intervals; i.e. daily, weekly, or twice a week
✅ Forward a Personal Trial Lesson Report with the agreed level, goals and strategy for the future.



Подробнее
Пробный урок
Один раз, 30 минут
Статистика учителя
В течение часа
3 года назад
100.00%
1 573
23.1 уроков в среднем
5.0
Опыт и знания в обучении
Выше начального
Средний
Выше среднего
Продвинутый
Суперпродвинутый
Резюме

Образование
Level 5 TEFL Certification
The TEFL Academy, UK. - United Kingdom.
Focus on teaching English to students with another First Language.
BA Communication Sciences
Free State University - South Africa
Focus on Social Communication,Behaviorism and Marketing and Sales Strategies

Сертификаты
Diploma in Business Management
SAQUA Level 5 - South Africa
Focus on Business Management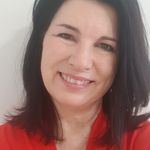 3 месяца назад
•
Комментарии: 0
Просмотрите профили других учителей, выбрав нужный аспект:
Пробный урок
Один раз, 30 минут