Ashley не берет новых учеников.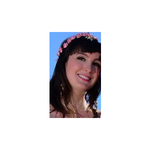 Ashley
Мексика
•
7:55 PM (GMT-07:00)
Язык(-и) общения
Родной
,
C1
,
A1
Обо мне
Hello! Do you want to have conversations in English? Do you want to feel more confident? Do you want real feedback? If so, then I am here to talk to you and help you improve your conversational skills in English.

My name is Ashley and I am from the United States. I currently live in Mexico & I have taught English online for over 8 years. I have a certificate in TESOL. I prefer a casual & comfortable classroom environment, so if you want to have a conversation while you improve your English pronunciation & grammar, come practice with me!

*Private tutoring
*Grammar
*Conversation with error correction

*I also have the Interchange and Passages ebook series we can use if you want a traditional class style.

Let´s talk!

Hola! Quiere conversar en inglés? Quiere tener la oportunidad de practicar con alguien de Estados Unidos y recibir retroalimentación? Quiere sentir mas confianza hablando en inglés? Si la respuesta es que si, entonces yo estoy aquí para ayudarle mejorar su nivel de conversación en inglés!

Me llamo Ashley y soy de los Estados Unidos! Actualmente vivo en Mexico y he dado clases de inglés por más de 8 años por internet. Tengo un certificado en TESOL. Me gustan que las clases sean un ambiente cómodo y casual entonces si quiere tener una conversación y aprender más inglés para mejorar su pronunciación y gramática, venga usted a practicar conmigo! Me encantaría conocerle y ayudarle mejorar su inglés!

*Tutora privada
*Gramática
*Conversación con corrección de errores

*También tengo el serie de libros en línea de Interchange y Passages por si le interesa una clase de estilo tradicional

Vamos a platicar!
Подробнее
Мои пробные уроки
Hello! Do you want a comfortable environment to practice conversation? If so, then you are in the right place! We will converse about a topic of your choice. Simultaneously, I will help you improve your pronunciation and grammar. If there are areas that need work, we will review them more ineptly. Come improve your English in a safe place with me!
Подробнее
Пробный урок
Один раз, 30 минут
Статистика учителя
Очень быстро
8 лет назад
100.00%
940
36.0 уроков в среднем
5.0
Опыт и знания в обучении
Начальный
Выше начального
Средний
Выше среднего
Продвинутый
Суперпродвинутый
Резюме

Образование
Paralegal Degree
Duke University - Durham, North Carolina
Academic Certificate to work as a paralegal/legal assistant in the United States. This program covered a variety of legal topics and procedures performed in this profession.
Spanish Language Bachelor of Arts
Universty of North Carolina at Charlotte - Charlotte, North Carolina
Bachelor of Arts degree in the Spanish language with an emphasis on Mexico and Latin American studies, history, linguistics and literature. I also took courses in American Linguistics.

Опыт работы
ESL Educational Consultant
Open English - Los Cabos, Mexico (online)
Academic Specialist & virtual English as a Second Language teacher. I work with students from true beginner to advanced levels. I teach classes which cover pronunciation, grammar, conversation, and reading skills. I also assist with additional tasks, such as online live instruction support & writing articles.
English Language Volunteer
University of Veracruz - Xalapa, Veracruz, Mexico
I worked as an English Language Volunteer at the Language Center at this university where I assisted students with their English language needs.

Сертификаты
Teaching English as a Second Language (TESOL)
TESOL Organization - United States
Online teacher certification program from the official TESOL organization in the United States.
Просмотрите профили других учителей, выбрав нужный аспект:
Пробный урок
Один раз, 30 минут