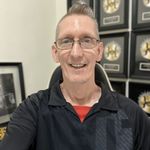 Chip
США
•
10:01 AM (GMT+08:00)
Обо мне
Welcome to my profile, where I am excited to introduce you to the exclusive NeuroCognitive Language Coaching© program designed by me to help you achieve fluency in English.

As a TESOL certified teacher of ESL and Certified Instructor with over 16.5 years of experience, I have honed my craft as a language coach. My extensive experience as a Vice President of a K-12 school, and developing curricula, make me uniquely qualified to help you achieve your language goals, unlike any coach or teacher you have encountered before now.

As a business and personal development coach with over 30 years of experience, I am uniquely qualified to assist you in a myriad of topics, industries, and opportunities. I am the founder of NeuroCognitive Language Coaching©, where I specialize in Neuroscience, Psycholinguistics, Cognitive Psychology, Hypnosis, NLP, and am a Master-level coach. As a Certified Accelerated Learning Coach, Brain & Learning Coach, and Certified Personal Development Coach, I have over 20,000 hours of language learning coaching experience.

With clients in over 79 countries, I have coached professional athletes, celebrities, diplomats, and many large corporations and government agencies across multiple countries. As a highly sought-after speaker and trainer, advanced sales trainer, management coach, CEO coach, and life coach, my skills and expertise are second to none.

When you join my language coaching program, you can expect:

A personalized coaching plan designed to succeed with all students.

Proven teaching methods that accelerate your language learning journey.

Effective language coaching that produces measurable results.

Access to a wide range of learning resources, including my own authored books, to enhance your learning experience.
A supportive learning environment that encourages you to take risks, make mistakes, and learn from them.
A comfortable and safe space to practice speaking English with confidence.

Accountability and motivation to help you stay on track and achieve your language learning goals.

And most importantly, the ability to communicate fluently in English and unlock new opportunities in your personal and professional life.

Despite regularly charging up to $185 per hour for language coaching, I am committed to making quality language coaching affordable for all. That is why on this platform only, coaching sessions start at just $26 per hour. By joining my language coaching program today, I can help you unlock your full potential in English using proven techniques that have helped people just like you achieve their language goals quickly with a proven program that is based in science, not speculation.

Letting language barriers hold you back is a thing of the past. Choose NeuroCognitive Language Coaching© and achieve fluency in English faster than you ever thought possible.

🚀 My exclusive NeuroCognitive Language Learning: Where Fluency Meets Innovation through modern science, and modern technology! 🚀

Are you a business professional ready to spread your wings and soar in the global arena?

Look no further!

My NeuroCognitive Language Learning program is not just a language course; it's a transformative journey that propels you to English fluency at an unprecedented pace, and can improve every aspect of your life along the way. Improve your recall, increase your drive, fuel your motivation, learn anything faster once you master this system.

The key to faster success in anything is not just knowledge, it is not just motivation, or discipline, or just taking massive action. The key to success is putting systems in place that take the guess work out of your daily action plan.

Systems are the key, and I have created the system you need based on science and technology with a 100% success rate for the people who follow the system.

🧠 Unleash the Power of Your Brain: With my exclusive methods like BURST Learning © and NEVRM©, we will tap into the realm of neuroscience to understand how you can enhance your brain's capacity to absorb, retain, and recall information rapidly.

⏳ Efficiency Redefined with I-SARLL©: My Innovative-Scientific Approach to Integrated Rapid Language Learning ensures that every moment of your language study counts. It's not just about learning; it's about mastering English in the most effective and efficient way possible.

There are 3 core activities and 5 key activities you absolutely must do every day to achieve your goals of speaking fluently and confidently.

🌐 A Global Language Program, Tailored for You: Whether you're gearing up for international business ventures or relocating for career advancement, myr program caters to professionals like you. The Neurolingual Map© ensures a comprehensive understanding of vocabulary for diverse contexts.

🗣️ Confidence in Communication: My A.C.T.I.V.E.© methodology immerses you in authentic, vivid experiences, refining your communication skills and boosting your confidence. Imitation and mirroring techniques, such as M.I.M.I.C.©, (Mirroring and Imitation Methods for Improved Communication) elevate your vocal expression to a whole new level.

📈 Results Beyond Expectations: Join a legacy of success! For over 17 years, my clients have achieved B2+ to C1 fluency in as little as 90 days. Your English proficiency is not just a goal; it's practically a guaranteed outcome. (based on your hard work and following the program step by step) Simply put, if you do not follow the program you will fail to meet your goals in 90 days guaranteed.

You no doubt have already experienced this failure for years before now.

👔 Tailored for Professionals, by Professionals: NeuroCognitive Language Learning is designed for business men and women like you. My business casual tone ensures a seamless blend of professionalism and approachability throughout your learning journey.

📚 Unlock Your Learning Potential with NeuroCognitive Language Learning

Taking your language journey to the next step with me is more than just a course; it's a comprehensive experience designed for your success. As a testament to my commitment, I offer an exclusive downloadable PDF workbook, delving into the intricacies of my NeuroCognitive Language Learning methods. If you would like this PDF workbook then simply send me a message and I will send it right over to you.

🔍 Inside the Workbook:

In-Depth Methodology: Explore the depths of BURST Learning, NEVRM©, and the power of I-SARLL©. Gain insights into the science-backed techniques that set my program apart.

Testimonials from Achievers: Hear from those who've walked this transformative path before you. Their stories reflect the rapid progress and confidence attained through NeuroCognitive Language Learning.

Comprehensive Skills Development: Navigate through a 50-plus page workbook meticulously crafted to guide you through each step of the learning process. Develop language skills naturally and holistically, ensuring well-rounded proficiency as well as rapid language development.

Gamified Tracking for Success: Elevate your journey with my daily gamified tracking sheet. Monitor your progress, set goals, and witness your advancement in real-time. Meet the minimum daily requirement of 96% or above and you will see your goals becoming a reality right before your eyes.

ChatGPT Integration Guide: Leverage the power of ChatGPT as your learning companion. My exclusive information on how to use chatgpt to assist you on your journey provides insights on effective utilization, turning every interaction into a valuable language-enhancing experience.

💰 Invest Wisely in Your Language Mastery Journey

At NeuroCognitive Language Learning, I understand the significance of your investment in your professional growth. While my hourly rate is $26, I want to highlight the incredible value you're receiving:

You are getting a Master Life and Business Coach with over 30 years experience in transforming lives across the globe coaching you one on one first hand.

You are getting a professional who has over 30 years teaching and coaching experience, who has a PhD in Philosophy, Masters in NLP, Numerous Business Certificates, who is also a Certified Hypnotherapist with over 30 years experience. I addition I have been teaching English as a second language for 17 years, am TESOL Certified both as a teacher, and as a TESOL Instructor, and I have been the Vice President of a k - 12 School.

I am a CEO & CSO of my own companies, and an author of over 30 self published books on peak performance, business success, advanced sales techniques, and language learning.

🚀 Accelerated Progress, Unmatched Savings:

Same Great Program worth over $180 per hour: You get this very same program on this platform only for $26 per hour, you're accessing a program designed by me, a language expert with over 17 years of proven success stories, and over 30 plus years as a successful life and business coach.

Efficiency That Saves: Consider this - other programs may lock you into a 2 to 3 even up to a 5-year commitment, resulting in a prolonged and often slower learning process. With my methods, you can achieve proficiency in as little as 90 days.

Comparative Cost Savings: Imagine investing in $90 per 30-minute lessons with me off this platform. The cumulative cost over time would be significant for you. The $26 investment you make with me for a rapid and effective learning experience at a drastically discounted price is only offered exclusively on this platform.

👉 Ready to Transform Your Language Skills?

Take the Leap Today!

The journey to English fluency and professional success begins now. Don't miss the opportunity to immerse yourself in the transformative world of NeuroCognitive Language Learning.

👉 Contact me to Download Your Comprehensive Workbook Explore Program Features, Read Testimonials, Claim Your Lesson NOW.

Learn More About my Program, and discover how it can help you achieve your goals.

Invest in your linguistic future, and let's redefine the way you communicate with the world.

Your success story awaits!.

--------------------------------------------------------------


LATE POLICY:


**** PLEASE NOTE: Last minute and same day cancellations will NOT be refunded as per Verbling policy, unless there is a BONAFIDE emergency situation. If you book a lesson and believe you won't be able to make it- please unschedule or reschedule your lesson as soon as possible.


**** MISS A LESSON:
Just as you value your time, I also value our time together and will strive to be on time unless of course there is an emergency or technical issue. If you can not attend your lesson, simply unschedule the lesson, within the 12 hours prior to your lesson in accordance with Verbling's policy.


There are no refunds for missed lessons- if you think you will not make it in time- please reschedule your lesson as soon as you know you cannot attend so that the time can be open for another student. Simply, "I forgot about our lesson," or "I was mistaken on the time," is not an acceptable excuse for missing a lesson. This is a professional environment, conduct yourself accordingly.


**** LATE FOR A LESSON:
Please keep in mind I value my times just as you do. I will wait in the lesson 15 minutes if you do not attend the lesson in this time frame I will then end the lesson. Please understand should this happen you will be charged for the entire lesson.


If I am five minutes late, it means that I am most likely preparing for your lesson, with another student, or having technical issues with the platform so please be patient.


Подробнее
Мои пробные уроки
15 min. - Free Speaking
First we get to know each other. This provides me the opportunity to evaluate your English proficiency level.

10 min. - The Program Outline
I will outline the daily tasks for you to complete to improve your English skills.

5 min. - Feedback/Followup
I give you feedback on your English proficiency. Discuss whats expected of you for your followup lesson.


Подробнее
Пробный урок
Один раз, 30 минут
Статистика учителя
В течение нескольких дней
7 лет назад
100.00%
11 174
8.2 уроков в среднем
4.9
Опыт и знания в обучении
Начальный
Выше начального
Средний
Выше среднего
Продвинутый
Суперпродвинутый
Резюме

Опыт работы
Vice President
K-12 International School - Angeles City Philippines
Vice President of the school. Running all day to day functions of the school.
Trainer, teacher ESL, creative lab director
Clark Institute - Angeles City Philippines
Teaching students English as a second language, and various management and marketing duties.
Author of Hacking English 201 Advanced English Learning Strategies
Neurolinguu Language Coaching (Engluu) - Angeles City Philippines
Advanced English Learning Book
Author of Pipe Hitter's Language Course for ROK Navy SEALs
NeuroLinguu Language Coaching (Engluu) - Angeles City Philippines
Advanced English Learning Book for ROK Navy SEALs
Author of Hacking English Student's Guide to Fluency
NeuroLinguu language Coaching (Engluu) - Angeles City Philippines
CEO NeuroCognitive Language Coach
NeuroLinguu Language Coaching - Philippines
Owner, Teacher, Academic Development, Author
NeuroLinguu Language Coaching - Angeles City Philippines

Сертификаты
TESOL Teacher Trainer
TESOL Asia - Clark Philippines
TESOL Trainer Certification
TESOL
TESOL Asia - Clark Philippines
120 Hour TESOL Certification
Certified Personal Development Coach
Robbins Research - California USA
Просмотрите профили других учителей, выбрав нужный аспект:
Пробный урок
Один раз, 30 минут