Небывалая распродажа! Скидка 15% на пакеты уроков.
Срок действия истекает через:

06:08:28:15

(Осталось купонов: 77)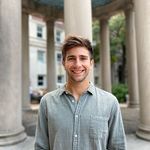 Daniel Murphy
США
•
11:26 PM (GMT-05:00)
Язык(-и) общения
Родной
,
C2
,
B1
,
A1
Пробный урок
Один раз, 30 минут
Индивидуальные уроки
60 минут
Статистика учителя
В течение дня
2 года назад
89.00%
263
13.8 уроков в среднем
4.9
Резюме

Образование
Masters of International Relations
Columbia University - New York
Masters in Economic and Political development at Columbia University in the City of New York. Relevant coursework includes Advanced Macro-Ecomonics for International Affairs, United Nations Studies, and International Law
B.A
Bates College - Lewiston, Maine
American History, Political Philosophy, Spanish
Certificate of Study Abroad
University of Buenos Aires - Buenos Aires, Argentina

Опыт работы
Spanish Language Interpreter
Billerica House of Corrections - Boston, MA
I worked with defense attornys representing Latin-American clients to translate conversations, videos, and audio tapes.
Finance and Field Intern
Jared Golden for Congress - Lewiston, Maine
I worked on Jared Golden's successful campaign for the U.S House of Representatives from Maine. I canvassed, conducted donor research and compiled information on federal campaign contribution histories. I also managed field data and phone banked throughout Maine's 2nd Congressional District
English Teacher and College Consular
Tree Street Youth - Lewiston, Maine
I taught English to ESL students aged 8-18, many of whom were immigrants or refugees for Somalia and other parts of central Africa. I taught a wide variety of English language topics that were relevant to their ESL course work. Many students had an Individualized Education Plan, and I frequently met with student's families discuss their child's progress. My classes ranged from formal grammatical and phonetic lessons, to more informal activities like English movie nights, music parties, and excursions. I also worked in the organization's college preparatory program where I helped students with SAT prep and the college process
Teaching Assistant
Natan Gesang International School - Buenos Aires, Argentina
I assisted teachers in the classroom as well as in curriculum design and student evaluations in a tri-lingual day school. I worked with 4th and 5th graders and focused mostly on oral skills and phonetics. I was often alone in the classroom, particularly with my fourth grade class. I hosted cultural events during important American holidays such as Thanksgiving and the students were required to give presentations in English regarding the history of Thanksgiving. The methodology I learned teaching students in Buenos Aires informed my future teaching experiences when I got back to the United States.
Fulbright Fellow
National University of Colombia - Santiago de Cali, Colombia
I am responsible for designing curriculum and serving as the head teacher in 6 english classes at the National University of Colombia. My 6 English classes range from the most basic levels of English all the way up to "intensive" or advanced English. I work with both undergraduates and post-graduates on thesis work, job applications, and conversational skills. I host conversation clubs, cultural events, and excursions. I also work with an organization called ColVenz where I teach English twice per week to a group of Venezuelan refugees who hope to immigrate to Canada.

Сертификаты
Bates College Diploma
Bates College - Lewiston Maine
Attached is my undergraduate University diploma: a Bachelor's of Arts in American History and Political Philosophy
Transcript from Studying at University of Buenos Aires
IFSA-Butler - Buenos Aires, Argentina
Fulbright Award Confirmation Letter
the Fulbright Program - Santiago de Cali, Colombia
This is a letter from Fulbright Colombia officially offering me the position of English Teaching Assistant for the 2019-2020 academic year at the National University of Colombia.
Просмотрите профили других учителей, выбрав нужный аспект:
Пробный урок
Один раз, 30 минут
Индивидуальные уроки
60 минут