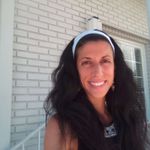 Natalie Pozzoli
США
•
5:02 PM (GMT-05:00)
Язык(-и) общения
Родной
,
C2
,
C1
Обо мне
Hello and Welcome!! Students come to me for different reasons and remain consistent for months- even years. With a love for people, a CELTA certification, and experience, you can't go wrong!

( Cancellation policy below ~ thank you! )

Para mí, aprender o perfeccionar un idioma no se trata de ser perfecta/o. Se trata de comprender con éxito a los demás y expresar tus ideas. ¡Es solo un formato común para formar conexiones valiosas con otros, y una herramienta para alcanzar sus metas!

Secondo me, imparare o perfezionare una lingua non significa essere perfetti. Si tratta di capire con successo gli altri intorno a te ed esprimere le tue idee. È solo un formato comune per formare connessioni preziose con gli altri, e un strumento per raggiungere i tuoi obiettivi!

( Cancellation policy below ~ thank you! )

Get ready for some INTERESTING topics that allow you to express yourself and share a laugh. If necessary or desired, I offer homework and suggest topics for conversation. I find that my students are engaged, comfortable, smiling, and happy to tell or ask me anything!

My classes are 55 minutes long because all classes begin 5 minutes later. The first 5 minutes are meant to be self-study of the previous class notes, reviewing goals, thinking of any questions you may have, and allowing me to optimize maximum availability in the schedule.

(( Cancellation policy: If a class is not cancelled/rescheduled at least 12 hours before, it still needs to be confirmed. / More than 9 minutes late without a message requires class to still be confirmed. ))

See you in class :-)

Подробнее
Статистика учителя
В течение нескольких часов
4 года назад
100.00%
1 661
13.9 уроков в среднем
4.9
Опыт и знания в обучении
Начальный
Выше начального
Средний
Выше среднего
Продвинутый
Суперпродвинутый
Резюме

Образование
Psychology degree
Broward College - Florida
Associates degree in general Psychology

Опыт работы
ESL teaching
BridgeTEFL - Denver, CO
Taught systems and skills to Beginner and Intermediete students from Pakistan, Brazil, Saudi Arabia, and Czech Republic
Children's caretaker
Homestar Child Development center - Boulder, Colorado
Teaching emotional maturity, games, and safety supervision
Spanish teacher
Private home visits - Boulder, CO
Au Pair
Au Pair Recruitment - Alba, Italy
Designing challenging and fun lesson plans; Complete immersion
Children's teacher
The Little Gym - Delray Beach, Florida
First experience with childen: Camps, birthday parties, and gymnastics classes
Private English teacher
Self-employed - Italy
Creating personalized lesson plans for regular students constisting of children up to adults.

Сертификаты
The CELTA
BridgeTEFL - Denver, CO
140 hours of assesed, onsite teaching; Accredited by Cambridge
TEFL
i-to-i - Online
120 online hours geared for One on one, Young learners, Grammar, Large classes, and Audio & Video lessons.
Просмотрите профили других учителей, выбрав нужный аспект: