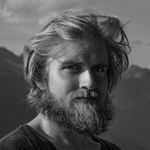 Stewart L
США
•
3:31 PM (GMT+01:00)
Язык(-и) общения
Родной
,
B2
Обо мне
My name is Stewart, I am 34 years old and I was born and raised in Dallas, Texas! I studied screenwriting (Writing for Film and TV) while in university and had the fun experience of working on a couple TV shows and Movies. I've moved on from that life, but I'm still a very active movie/television viewer.

English Classes with Me:
I take extensive notes during our lessons to track your new vocabulary, pronunciation corrections, and grammar/natural English corrections. I track common your common mistakes and weaknesses and we work on improving these areas, as well as trying to have a good time!

*Note: Student's Under 13 are not allowed to have lessons on Verbling so please be aware before booking a lesson for your child*

Everyone is different so I don't have 1 set class style /curriculum for every student.

We can structure lessons around the following:
>IELTS
>TOEFL
>TESOL
>FCE
>CAE
> Business
> Reading
> Writing
> Daily Life English Topics
> Job Interviews
> University Applications
> Resume Editing
> Speeches
> Presentation Preparation
> Movie/TV Shows
> Fiction/Non Fiction Books
> Your choice

Every class is productive, based on what you want to work on, and I always provide notes at the end. It's never just chit chat. I am your helpful guide.

Please send me a message first before you book a class so we can get to know each other. Even after our sessions are complete I like to talk with students, so feel free to message me if you need anything. If you have any questions, requests, scheduling issues, or just want to chat, let me know :-)

______________________________________________________________________

Frequently Asked Questions:
How long will it take me to be: "fluent", B2/C1/C2 Level, have a perfect accent, get an IELTS Band 8.0 / TOEFL Score 120, etc?
Answer: Imagine your goal is to build a house, alone. The bigger the house, the more work it requires. The more time you spend on it a day the faster it will be built. I am here to give guidance but I cannot build the house for you and I cannot tell you when it will be done because it depends on you.

How many classes a week should I take?
Answer: It's generally impossible for me to know the right answer when I first meet you. Some people should only take 1 class a month and focus all their time on reading/listening in their own time because they don't have enough vocabulary to use for 60 minutes. Some people should take 5 classes a week because they have an interview/presentation/test to prepare for or they have a very large passive vocabulary and are ready to start activating it and improve their fluency in speaking as fast as possible.

If your goal is to build vocabulary:
Read/listen (with subtitles) every single day. How much? If you are B1 or above then a minimum of 10,000 words a day (around 90 minutes a day).

If your goal is to improve your grammar for speaking:
Read/listen (with subtitles) every single day, 10,000 words a day. Practice speaking with me and we'll see which grammar mistakes you frequently make. Then go through a grammar book (with your native language explanations) for 10-30 minutes a day in your own time or use an app such as Busuu. I have students from dozens of different countries so I do not have grammar books in other languages beyond English.

If your goal is to understand native speakers: Watch/Listen to more native speakers.

If your goal is to make sure you are using natural vocabulary, identify your problem areas in Vocab/Pronunciation/Natural Sentences: Book classes as often as you feel comfortable.

Every class you will make mistakes and I will find them, show them to you, and help you correct these mistakes permanently. Mistakes will happen less and less only after you make thousands and thousands of mistakes and failures. It's good to fail. It's necessary for learning but it's also necessary that someone tells you what your mistakes are, and that person will be me in your life.


What's your methodology?
Answer: There is no magic way to learn a language. Nobody has a perfect system for everyone. It cannot be done in 7 days. There is no perfect step by step guide I can give you and tell you that you can learn in 56 days if you use this system. (Language) Skill only comes with total time + effort.

So my general "methodology" for improving everyday is to read/listen/watch as much as you can to comprehensible content… in YOUR OWN TIME. And then come to me and make as many mistakes as possible :-)

My general class format:
Practicing General Speaking and Finding Problem Areas - I will bring a topic every class and you will read out loud, answer questions in a discussion format, and you will receive organized/detailed notes about new vocabulary, pronunciation mistakes, and sentence corrections.

If you need specific practice for other issues like:
Accent reduction - I work with you using American Accent exercises

Job or MBA interview - We will go through interview questions.
Test Preparation - We will go through test questions

If you tell me you just want to be a C2 English master - Then we'll use the general speaking and finding problem areas format because there is no secret weapon for that. C2 is just a reflection of the time you put into the language, mostly in your own time.

It's that simple.

Your results are the result of the work you put in. Just like anything in life.

What I STRONGLY Recommend and can give you extra assistance for is organizing your routine for studying English effectively outside of classes. I recommend installing at least one of these language learning tools on your phone/computer immediately.

Stewart's Favorite Learning Tools to Use:
LingQ → shorturl.at/eHIZ6 LingQ (Android) → www.shorturl.at/cgioM LingQ (iOS) → www.shorturl.at/gvFLX LingQ (Chrome) → www.shorturl.at/rzOS0


Language reactor (Chrome Extension) → www.shorturl.at/drtHU
Grammarly → shorturl.at/cfXZ7
Zorbi Flashcards → www.shorturl.at/mHLRT Zorbi (Chrome) → www.shorturl.at/wEK16 Zorbi (Android) → www.shorturl.at/kwQY3
Revoldiv.com → An automatic transcription tool for podcasts/audio files
Mouse Tooltip translator (Chrome) → www.shorturl.at/lnET4
Youglish → https://youglish.com/
zTranslate (Android) → www.shorturl.at/hpHWX


Instructions to prepare for first lesson:

1. Please arrive on time.
2. Check to make sure your Verbling clock is correct and you scheduled for the time and date you intended
3. Make sure you did not confuse AM/PM when scheduling the lesson
4. I strongly recommend you use your computer and not a phone/tablet because I like to share materials with you that is easier to see on a computer screen. But it's fine if you can't.
5. If you use a phone, download the Verbling application on your phone
6. Please use Google Chrome if you use your computer. It's the most stable with Verbling.
7. Please make sure your internet signal is strong and stable in the room you will be in.
8. Please don't use internet slower than 3 mbps
8. Please check your webcam & microphone function properly before the lesson
9. If you can't come to the trial lesson, please message me in advance because we can reschedule. If you don't message me, I will no longer allow a free reschedule due to many people not arriving to trial lessons without advanced notice. Unfortunately this includes technical issues as well.
10. I will not edit any writing during trial lessons. If you want me to edit your resume/CV, cover letter, presentation, etc. I will edit these during 1 hour lessons only.

Thank you!


_______________________________________________________________________


Reviews from some of my super students :-)

Aliya - United States/China
I do not even know how to put it into words, he is just awesome!!!


Hadi - Iran
Stewart is a perfect teacher. I am very excited about find right teacher for english. He corrects all my wrong sentences. He has a very natural accent and he is very polite.

Sergey - Russia
Hello Everyone, My name is Sergey and I am from Russia. I have been taking classes with Stewart since October 2015. My goal is to get 7 band score at the speaking part of the IELTS exam so every lesson we try to practice speaking as much as possible. The speaking part consists of 3 sections. You should be able to speak on familiar topics such as your job or hobby (section 1), describe something(section 2) and answer more complicated questions (section 3). Usually, we begin our lesson with a short talk about things going and then discuss the topic of the lesson in detail so our lessons cover all 3 sections of the speaking parts of the IELTS. During the lessons, I write down new vocabulary but after every lesson Stewart send me a brief summary of a new vocabulary, my mistakes and corrections and an audio file with pronunciation. These audios are extremely useful because they help me to improve my pronunciation and memorize new words because I listen to them nearly every day. If I forgot the meaning of the word from the audio then I could revise it in the summary. One of the features of Stewart's lessons is that he gives interesting native speaker vocabulary. I guarantee that you are not going to find it in textbooks. On top of that, his lessons are fun :) and I really enjoy the relaxing atmosphere and Stewart's sense of humor :) Recently I took a mock IELTS exam and got 7 for speaking thus I achieved my objective. Nevertheless, I am not going to slack off and hope to improve my score at a real one. I think if you are an open-minded and easy-going person and know your goals then Stewart is your teacher. Your English will never be rusty :) Sincerely, Sergey

Julia ChenJung - Taiwan
My teacher is funny, I like talking with him and we create stories together.

André - Brazil
Stewart is THE MASTER!!!

Allen - China
Stewart is a very good teacher, very patient, always prepared for each student. The content is very suitable and exciting. Thanks!

Bashayer - Saudi Arabia
lovely human being and excellent teacher <3 Definitely will book more classes with Stewart.

Dany - Costa Rica
Stewart is a great and patient teacher, he always prepares an interesting class focusing on what you need or want to improve. I recommend him if you want good quality lessons, feedback and to have some fun too.


_______________________________________________________________________


Подробнее
Мои пробные уроки
1. Check that your Verbling clock is correct and you scheduled for the time and date you intended
2. Please make sure your internet signal is strong and stable in the location you will be in.
3. Please check your webcam & microphone function properly before the lesson
4. If you cannot come, please message me. I cannot reschedule missed trial lessons
5. I don't edit essays, do test preparation, nor do job interview practice in trials. I will only do these in 1 hour classes.

See you soon!
Подробнее
Пробный урок
Один раз, 30 минут
Статистика учителя
В течение дня
8 лет назад
100.00%
6 337
15.6 уроков в среднем
5.0
Резюме

Образование
B.A. Writing for Film and Television
Подтверждено
Emerson College - Boston, MA

Опыт работы
English Teacher
Verbling.com
English Teacher
English Tone - Online
Writers' Office Assistant for TV Show
CBS Studios - Hollywood, USA
Assisted writers for the TV Show "The Defenders"

Сертификаты
TEFL - 120 Hours
Подтверждено
International Open Academy - USA
Teaching English as a Foreign Language Course
Просмотрите профили других учителей, выбрав нужный аспект:
Пробный урок
Один раз, 30 минут