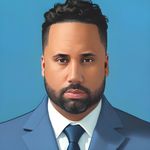 Angelus Jason Blood
Amerika Birleşik Devletleri
•
6:43 AM (GMT-04:00)
Aktif Promosyon (

10%

off)
Special Discount Offer: 10% Off bulk lessons
Konuşur
Ana Dil
,
Ana Dil
,
Ana Dil
,
A1
,
Hakkımda
I graduated from Boston University with a Master's Degree in Systems Engineering, however, later on, I found my true calling in teaching English.

For the past ten years, I have been working as the Director of Education & Cultural Development for the Colorado Rockies. The position entails the implementation and coordination of the educational needs for all of the Latin players signed within the organization. It is my job to create an education curriculum to address the needs of the players and help them obtain the equivalent of a high school diploma as well as help them work on language acquisition of English for practical purposes. The primary responsibilities include the recruitment and training of teachers, professors, psychologists, and educational facilitators from diverse areas as well as implementing and overseeing the high school/GED program for the academy. The duties also include mentoring the players, especially those with learning disabilities, and helping them develop their critical thinking abilities.

I have spent approximately 17 years as an English Instructor and Professor. I have worked at various international institutes as well as local and private universities teaching Advanced Physics and Theoretical Mathematics. My areas of expertise in regards to ESL are vocabulary, accent reduction, reading, and listening comprehension as well as in-depth knowledge of American customs and culture. Teaching is my passion and is undeniably the most important job I've ever had in my life.

Please feel free to reach out to me. I am always available to teach new students and I'll try to make it worth your while. Take care!

Devamını Oku
Deneme Dersi
Tek Seferlik, 30 dakika
Öğretmen İstatistikleri
Birkaç saatte
6 yıl önce
99.00%
585
17.3 ders ortalaması
5.0
Özgeçmiş

Eğitim
M.S. Systems Engineering
Boston University - Massachusetts, USA
Programming, Database Building & Cryptography

Çalışma Deneyimi
Math & Physics Professor
Universidad Autónoma de Santo Domingo - Santo Domingo, Dominican Republic
Focus in Theoretical Mathematics, Finite Math, Organic Chemistry & Advanced Physics
Director of Education & Development
Colorado Rockies - Dominican Republic
Responsible for the effective and efficient performance of the Cultural Development department within the Rockies organization to ensure that strategic objectives are achieved. Contribute to the educational development of all of the players assigned to the Rookie league within the Rockies organization. Work collaboratively with the Cultural Development team to deliver a sustainable and relevant educational curriculum with a one team approach. Provide support and advice to the Rockies organization based on planning and development needs. Undertake strategic projects including preparation and implementation of strategies, systems and educational development. Teach English, Spanish, Social Etiquette, Finance and Cultural topics relevant to the players within the Rockies organization. Coordinate various workshop with facilitators from diverse educational institutions for the personal and professional development of our Rockies players.

Sertifikalar
TEFL Professional Certificate
TEFL Institute - Chicago, Illinois
TEFL Professional Training & English Certification
Diğer öğretmenlere göz atın:
Deneme Dersi
Tek Seferlik, 30 dakika