Gelmiş geçmiş en büyük indirim! Ders paketleri %15 indirimli.
Kalan Süre:

01:14:45:26

(Kalan Kupon: 22)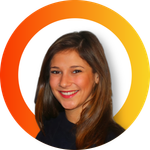 Bianca (she/her) ⭐⭐⭐⭐⭐
Amerika Birleşik Devletleri
•
10:09 AM (GMT+01:00)
Aktif Promosyon (

25%

off)
Use this coupon to get 25% off your first lesson!
Konuşur
Ana Dil
,
B2
,
B2
,
A1
,
A1
,
A1
,
A1
,
,
Hakkımda
I coach highly motivated adults who want to accelerate their English learning while having fun! Think of me as your personal language learning guide.

⭐⭐⭐⭐⭐

"Bianca's enthusiasm and energy have brought my English skills to the next level! Trust me—You won't regret booking a lesson with her." - Paolo, Italy

⭐⭐⭐⭐⭐

WHAT YOU'LL GET:

💯A FREE PLACEMENT TEST to determine your level

📖PERSONALIZED LESSONS to match your goals and needs

📚COURSE MATERIALS to use in class

♻️ECO-FRIENDLY DIGITAL CONTENT to avoid wasting paper and ink

🗣️CONVERSATION PRACTICE to help you speak fluently

👌VERBAL & WRITTEN FEEDBACK to learn from your mistakes

📇CUSTOM FLASHCARDS to study new words

🗺️TRAVEL ENGLISH exercises to help you explore the world

😎IDIOMS & EXPRESSIONS to make you sound more like a native speaker

🔊AUDIO FILES & TRANSCRIPTS to practice your listening skills at home

✍️WRITING WORKSHOPS to work on your written English

📱A PERSONALIZED DUOLINGO COURSE to practice in your free time

📓HOMEWORK to reinforce what you learned in class

💻ONLINE EXERCISES to turbo-charge your learning

📈PROGRESS TESTS to track your strengths and weaknesses

📆A FLEXIBLE SCHEDULE to plan lessons around your life

️‍🌈AN INCLUSIVE SPACE to welcome students of all backgrounds

⭐⭐⭐⭐⭐

"Bianca knows how to make the English lesson helpful and fun at the same time. I highly recommend starting with her." - Faisal, Saudi Arabia

⭐⭐⭐⭐⭐

ABOUT ME

🎓B.S. in Public Relations & English from Syracuse University in New York

🏆Certified to teach English as a foreign language (TEFL)

🏫Taught over 2,000 students from more than 20 countries

👩‍🏫10 years of English teaching experience

🌍Long-term world traveler with a global mindset

👩‍💻Tech-savvy digital nomad

💃Fun, positive, engaging, and dedicated

🇮🇹Fluent in Italian and Spanish

✊Advocate for the environment, education, animals, social justice, and human rights

⭐⭐⭐⭐⭐

"She is an extremely creative teacher and makes classes very enjoyable while she teaches you with great care." - Omar, Peru

⭐⭐⭐⭐⭐

If you're ready to improve your English with an energetic and fun teacher who cares about you, book a class with me today!
----------

NOTE:

1. All classes are 55 minutes so I can respect my students' time and be as present as possible with my students.

2. If you are more than 15 minutes late without any notice, I'll end the lesson and you won't be able to receive a refund or reschedule it.
Devamını Oku
Deneme derslerim
Once you book a class, I'll send you a free level test for you to complete before our first lesson. When we meet, we can discuss the results, get to know each other, and create a learning plan.
Devamını Oku
Deneme Dersi
Tek Seferlik, 30 dakika
Öğretmen İstatistikleri
Bir saatte
3 yıl önce
100.00%
1.021
12.4 ders ortalaması
5.0
Öğretme Başarısı
Yeni Başlayan
Üst Başlangıç seviyesi
Orta düzey
Üst Orta seviye
İleri düzey
Üst İleri seviye
Özgeçmiş

Eğitim

Çalışma Deneyimi

Sertifikalar
120-Hour Master TEFL Certificate
Doğrulanmış
TEFL Online - BridgeTEFL - Online
Grade: A / This certificate is fully-accredited and globally recognized.
"LLN is a Chrome extension that gives you superpowers over Netflix. It makes studying languages with...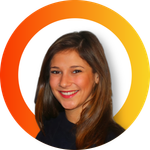 34 dakika önce
•
Yorumlar: 3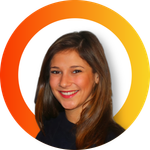 bir gün önce
•
Yorumlar: 3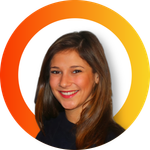 Diğer öğretmenlere göz atın:
Deneme Dersi
Tek Seferlik, 30 dakika