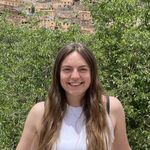 Jade Taylor
Birleşik Krallık
•
5:02 AM (GMT+01:00)
Hakkımda
I am a BRITISH ENGLISH teacher on Verbling and living and working as a teacher at an academy in Málaga, Spain. I speak English and Spanish fluently, and teach both languages. I teach all levels from A1 to C2, with experience teaching both adults and children, and I prepare students for exams such as the IELTS and CAMBRIDGE, and other exams.

I am highly motivated and genuinely love teaching. I focus on building confidence in my students in a fun and friendly atmosphere. As a student, your language journey is unique, so I design my classes on an individual and personalised basis. This means that you are able to advance your skills and gain access to the English-speaking world in the most productive and effective way.

I have been learning Spanish since the age of 14, therefore I am aware of every step of the language-learning process and teach my students many tips and tricks for learning another language. I also specialise in idioms, as I believe that both the academic and non-academic sides of learning a language are equally important in learning both the language AND the culture too.

I have a degree in English and Spanish from a prestigious British university, and I am from England, but currently live and teach in Spain. I have also been a teacher in Colombia, having taught at a university, a language school, and private classes both in-person and online. My work allows me to teach in different countries, and thus continuously enrich my teaching abilities through interaction with students with a variety of nationalities, ages, and levels. So far, I have worked in Spain, Colombia, England, the United States, and online. All of my experience has allowed me a valuable insight into how a diversity of students from around the world, with differing native languages and culture, are able to learn best.

I thrive on new experiences, and each student provides me with different challenges and rewards. The journey to fluency in another language is a wonderful journey, and I encourage my students to work hard and enjoy the ride, with constant support from myself: a teacher who is also a friend.
Devamını Oku
Öğretmen İstatistikleri
Birkaç saatte
4 years ago
100.00%
3.007
15.9 ders ortalaması
5.0
Öğretme Başarısı
Yeni Başlayan
Üst Başlangıç seviyesi
Orta düzey
Üst Orta seviye
İleri düzey
Üst İleri seviye
Özgeçmiş

Eğitim
BA Honours English Literature & Hispanic Studies
United Kingdom
Study of English literature from different eras with focus on analysis of how language is used, and study of the Spanish language with focus on literature and history.

Çalışma Deneyimi
English Teacher
Granada, Spain
Teacher in an English academy in Granada, teaching classes and preparing students for Cambridge exams.
Private Tutor
Anywhere
Tutoring students of all ages and abilities, in the English language regarding speaking, listening, reading, and writing.
English Language Assistant
Granada, Spain
Assisting in English classes, preparing presentations, and sharing my culture.
English Language Assistant
Madrid, Spain
Assisting in English classes, carrying out speaking exams, preparing presentations, sharing my culture, and leading a Pen Pal Programme.
English Teacher
Bogotá, Colombia
Teaching of IELTS preparation courses, and speaking classes with focus on discussion of various articles and video clips, and work on pronunciation and grammar.
English Language Assistant & Teacher
Bogotá, Colombia
Independent teaching of the English language, with focus on vocabulary, grammar, sentence structure, pronunciation, British culture, and motivating the students.

Sertifikalar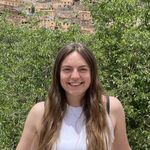 3 years ago
•
Yorumlar: 1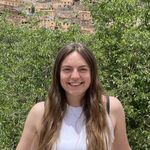 4 years ago
•
Yorumlar: 5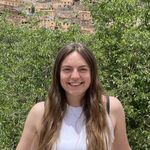 4 years ago
•
Yorumlar: 2
Diğer öğretmenlere göz atın: