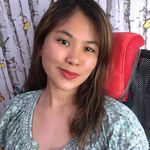 Krizel Mae Erojo
菲律賓
•
9:55 AM (GMT+08:00)
Hello dear students! This is the right time to set another goal once again. You are all doing great and 2023 will be a great year for you to rekindle your passion for improving your communication/speaking skills. Please use the coupon code brandnewstart2023 to get 11% off, equivalent to a 50-min class. See you and enjoy your holidays!
關於我

Hello dear Students! Come and grab this new coupon! 10% off for a 55-min class! You will surely love this!! I have back-to-back or consecutive classes every day. That is why I am offering you such discounts to lessen your burden in paying the class fees and at the same time it will allow me to rest and prepare in between classes. Book your classes now!

COUPON CODE : SUPERDEAL


🤞 Licensed Teacher (Major in Biology )
🏆 TESOL -Certified Professional English Teacher
🏆 TEFL-Certified Professional English Teacher
🥇 With over 6 years of experience teaching English as a
second language
⭐️ Highly-rated English teacher with over 6,000 students
taught worldwide
❤ Registered Nurse


OFFERED LESSONS: 🕙 50-55minutes

📌 General Speaking Practice(Conversational )
📌 English for Kids (Basic /Phonics)
📌 English for Teenagers(Critical Thinking Skills )
📌 Biology (In-depth discussion )
📌 Article Discussion + Vocabulary Practice
📌 Business English
📌 Listening Drill
📌Pronunciation Drill
📌 Mock Job Interview
📌 OET for Doctors and Nurses (Speaking only)
📌 IELTS Speaking Practice (Parts 1, 2 & 3)
📌 TOEFL Speaking (TPO Practice )
📌 English Grammar Review
📌 Combo lesson( Reading and Comprehension, Writing, Listening and Speaking )
📌 Music class ( Learn some phrases and words )
📌 Essay and Email Writing
📌 English for Travel
📌 TOEFL Junior (Listening and Speaking )
📌 Geography, Sciences and Social Studies
📌 Writing Class for Kids and Teens

Book your trial class now to assess your needs. Together, we will make an action plan and choose a suitable material to study to help you improve your overall English skills. See you in class!

PS: Message me for special deals or discounts :) Thank you dear students ♥ ♥♥
更多
我的體驗課程
Trial lesson structure :
+ Speaking Test
+ Listening and Comprehension test
+ Reading Test (if needed )
+ Evaluation of the 4 Macro skills in English
- A trial lesson is essential to evaluate your needs and exact level in English.
更多
老師統計資料
一小時內
4 年前
100.00%
6 825
14.7 平均課程數
4.9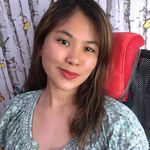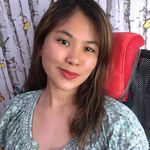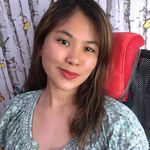 查看教授以下語言的更多老師::