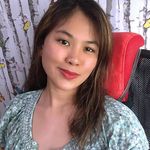 Mae Krizel
菲律賓
•
7:51 PM (GMT+08:00)

Why study English?

English is the language of our international communication in all areas, such as politics, science, media or art and it is often the language of entertainment as well as socializing. Having a good command of English helps us to have more opportunities in life, first of all, our career.

I am giving you a 15% OFF and that would be a 50-MIN CLASS . I have back to back or consecutive classes everyday . That is why I am offering you such discounts to lessen your burden in paying the class fees and at the same time it will allow me to rest in between classes. You will be able to maximize your focus with lesser time in class . For clarifications , just message me ♥ Thank you !

It doesn't matter how slowly you go as long as you do not stop.
– Confucius ♥

Promo runs until May 31!

老師統計資料
一小時內
3 年前
100.00%
3 539
13.6 平均課程數
4.9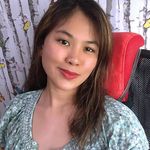 查看教授以下語言的更多老師::