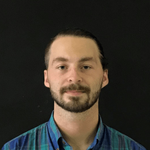 Adam Block
美國
•
2:38 AM (GMT-05:00)
My schedule is wide open for new students and I want to offer you a special discount for making a great decision to begin your language journey with me! Any student, any level, any goals I am here to help you get to where you want to go!
關於我
Hello! Let's have fun and interesting classes whether we are studying for TOEFL, covering the present perfect or just having a conversational class.

I am a Native English speaker with a bachelor's degree in Communications as well as being TEFL/TESOL certified. My classes are catered specifically to what you want; General English, IELTS/TOEFL Prep, Writing Tutorship, Interview Prep, etc. As an ESL teacher I have taught all levels. I have been teaching for over 3 years online and in person with 1000s of hours of experience. I am currently teaching and living in Medellin, Colombia where I am enjoying the culture and food of a beautiful Latin American country.

I would love to help you on your English journey. We will build a program that fulfills all of your needs and accomplishes your goals in the quickest way possible. Our classes will be informative and interactive and made just for you. If this sounds good to you, send me a message and let's get started!
更多
老師統計資料
一天內
4 年前
99.00%
634
14.5 平均課程數
5.0
履歷

學歷背景
B.A. Media and Communications
University of Maryland, Baltimore County - Catonsville, Maryland

工作經驗
Business English Teacher
TGS Idiomas - Medellin, Colombia
Classes focsued on assisting employees in multinational companies grow in their abilities to use English in their daily laboral functions.
IELTS/TOEFL/CELTA Preperation
Bogota, Colombia
Personalized classes designed specifically for IELTS/TOEFL/CELTA test prep
Personalized English Instructor
Bogota, Colombia
Personalized classes completely focsued on individual students' needs such as General English/ Business English/ English for specific purposes
Business English Instructor
BSR Idiomas - Bogota, Cololmbia
Personalized Business English Instructor
Business English Instructor
Bogota Business English - Bogota, Cololmbia
Instructor focused primarily on business English
Business English Teacher
Zemoga - Medellin, Colombia
Multinational Programming company where I facilitate the abilities of the employees to communicate effectively with clients and coworkers alike.
English Teacher
American School Way - Bogota, Colombia
English teacher for levels A1-C1 at an internationally recognized language institute
Business English Instructor
Blank Factor - Medellin, Colombia
Multinational Programming company where I facilitate the abilities of the employees to

認證
TEFL/TESOL
Maximo Nivel S.A. - Manuel Antonio, Costa Rica
150 hours On-Site, 10 hours Practical Teaching
查看教授以下語言的更多老師::