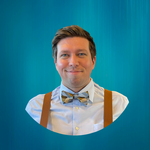 Gary Moore
美國
•
8:38 PM (GMT-04:00)
關於我
*To schedule lessons with less than 12 hours notice, please message me.* 𝗧𝗵𝗲 𝗯𝗲𝘀𝘁 𝗿𝗲𝗮𝘀𝗼𝗻 𝘁𝗼 𝘀𝗲𝗹𝗲𝗰𝘁 𝗺𝗲 𝗮𝘀 𝘆𝗼𝘂𝗿 𝘁𝗲𝗮𝗰𝗵𝗲𝗿 𝗶𝘀 𝘁𝗵𝗮𝘁 𝗜 𝘄𝗶𝗹𝗹 𝗺𝗮𝗸𝗲 𝘆𝗼𝘂 𝘀𝗽𝗲𝗮𝗸 𝘂𝘀𝗶𝗻𝗴 𝗮 𝘄𝗶𝗱𝗲 𝗿𝗮𝗻𝗴𝗲 𝗼𝗳 𝘃𝗼𝗰𝗮𝗯𝘂𝗹𝗮𝗿𝘆 𝗮𝗻𝗱 𝗴𝗿𝗮𝗺𝗺𝗮𝘁𝗶𝗰𝗮𝗹 𝘀𝘁𝗿𝘂𝗰𝘁𝘂𝗿𝗲𝘀 𝗶𝗻 𝗲𝘃𝗲𝗿𝘆 𝗹𝗲𝘀𝘀𝗼𝗻 𝗯𝘆 𝗮𝘀𝗸𝗶𝗻𝗴 𝘆𝗼𝘂 𝗰𝗮𝗿𝗲𝗳𝘂𝗹𝗹𝘆 𝗱𝗲𝘀𝗶𝗴𝗻𝗲𝗱 𝗾𝘂𝗲𝘀𝘁𝗶𝗼𝗻𝘀. 𝗜 𝘄𝗶𝗹𝗹 𝗮𝗹𝘀𝗼 𝗽𝗿𝗼𝘃𝗶𝗱𝗲 𝘁𝗵𝗲 𝗿𝗲𝗹𝗲𝘃𝗮𝗻𝘁 𝘃𝗼𝗰𝗮𝗯𝘂𝗹𝗮𝗿𝘆 𝗮𝗻𝗱 𝗽𝗵𝗿𝗮𝘀𝗶𝗻𝗴 𝘁𝗵𝗮𝘁 𝗻𝗮𝘁𝗶𝘃𝗲 𝘀𝗽𝗲𝗮𝗸𝗲𝗿𝘀 𝘄𝗼𝘂𝗹𝗱 𝘂𝘀𝗲 𝘁𝗼 𝘀𝗮𝘆 𝘄𝗵𝗮𝘁 𝘆𝗼𝘂 𝘄𝗮𝗻𝘁 𝘁𝗼 𝘀𝗮𝘆. My classes focus on improving speaking skills. I will also make sure that you can accurately pronounce the words you are trying to say so that English speakers understand you.

***Speaking is an active skill. You have to be active to improve speaking and the best way you can be active is by booking lessons right now and scheduling a regular time to be actively speaking English. Please schedule your lessons as soon as you buy them.***

𝗛𝗼𝘄 𝗹𝗼𝗻𝗴 𝗮𝗿𝗲 𝘁𝗵𝗲 𝗹𝗲𝘀𝘀𝗼𝗻𝘀?
***𝗟𝗲𝘀𝘀𝗼𝗻𝘀 𝗮𝗿𝗲 𝗮𝗻 𝗮𝗰𝗮𝗱𝗲𝗺𝗶𝗰 𝗵𝗼𝘂𝗿, 𝘀𝗼 𝘁𝗵𝗲𝘆 𝗮𝗿𝗲 𝟱𝟬 𝗺𝗶𝗻𝘂𝘁𝗲𝘀 𝗹𝗼𝗻𝗴. 𝗜 𝗱𝗼 𝘁𝗵𝗶𝘀 𝗳𝘂𝗹𝗹 𝘁𝗶𝗺𝗲, 𝘀𝗼 𝘁𝗵𝗶𝘀 𝗮𝗹𝗹𝗼𝘄𝘀 𝗺𝗲 𝘁𝗼 𝗼𝗳𝗳𝗲𝗿 𝘁𝗵𝗲 𝗴𝗿𝗲𝗮𝘁𝗲𝘀𝘁 𝗮𝗺𝗼𝘂𝗻𝘁 𝗼𝗳 𝗮𝘃𝗮𝗶𝗹𝗮𝗯𝗶𝗹𝗶𝘁𝘆 𝗮𝗻𝗱 𝗲𝗻𝗼𝘂𝗴𝗵 𝗽𝗿𝗲𝗽𝗮𝗿𝗮𝘁𝗶𝗼𝗻 𝘁𝗶𝗺𝗲 𝘁𝗼 𝗳𝗼𝗰𝘂𝘀 𝗼𝗻 𝗺𝘆 𝘀𝘁𝘂𝗱𝗲𝗻𝘁𝘀. 𝗧𝗿𝗶𝗮𝗹 𝗹𝗲𝘀𝘀𝗼𝗻𝘀 𝗮𝗿𝗲 𝟮𝟱 𝗺𝗶𝗻𝘂𝘁𝗲𝘀 𝗹𝗼𝗻𝗴***




更多
我的體驗課程
My trial lesson includes an assessment where you are asked carefully designed questions and your responses will be evaluated to determine your current level and how many lessons you will need to take to raise your level.
更多
老師統計資料
幾個小時內
7 年前
100.00%
2 959
13.0 平均課程數
5.0
履歷

學歷背景
Post Graduate Courses in Media Communications
Webster University and Regent's University London - Online and in London, UK
Relevant Courses Taken - International Communications / Media Communications / Strategic Communications / Media Organizations and Regulations
Summer in Spain
Life Experience - Sitges, Barcelona, and Madrid, Spain.
I summered in Spain for 6 weeks
Bachelor of Applied Science - Supervision & Administration
University of Central Florida - Cocoa, Florida and Orlando, Florida
Courses taken: Training and Development Management / Professional Writing / Professional Editing / Advanced Expository Writing / Advanced Argumentative Writing / Accounting / Business Law/ HR Management
Associate of Arts and an Associate of Science Degree in Paralegal Studies
Eastern Florida State College - Melbourne, Florida
Relevant courses taken: International Studies, Spanish, Legal Writing, Communications (Journalism and Literature) , Speech, and Humanities. I was also an Officer in the Student Government Association as well as a Cofounder and Vice President of the Finance Club.

工作經驗

認證
160 Hours of Certifications from TEFL Fullcircle
TEFL Fullcircle - Online and based in London, UK
Advanced Certificate in Teaching English as a Foreign Language which included a 40 Hour Advanced Certificate in Teaching English to Young Learners Specialization
150 Hours of Certifications from Premier TEFL
Premier TEFL - Online and based in Cork, Ireland
Course included relevant specializations: 30 Hours of Business English, 30 Hours of Teaching English Online and 30 Hours of Advanced English Grammar
查看教授以下語言的更多老師::