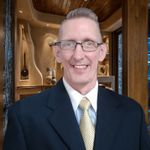 Chip
美国
•
12:40 PM (GMT+08:00)
关于我
Welcome to my profile, where I am excited to introduce you to the exclusive NeuroCognitive Language Coaching © program designed by me to help you achieve fluency in English (in any language). As a TESOL certified teacher of ESL and Certified Instructor with over 16 years of experience, I have honed my craft as a NeuroCognitive Language Coach©.

"Education is what remains after you have forgotten what you learned in school". -- Albert Einstein

My extensive experience as a Vice President of a K-12 school, and developing curricula, and running a school, having my own NeuroCognitive Language Coaching© agency makes me uniquely qualified to help you achieve your language speaking goals. Unlike any coach or teacher you have encountered before now, I have created my own highly effective scientifically based, and proven system to assist you in speaking English quickly, efficiently, and confidently.

As a business and personal development coach with over 30 years of experience, I have the rare qualifications needed to assist you in a myriad of topics, industries, and opportunities. I am the founder of NeuroCognitive Language Coaching, © where I specialize in the use of Neuroscience, Psycholinguistics, Cognitive Psychology, Hypnosis, and NLP, to get you speaking English and crushing your goals efficiently.

As a Master coach I bring it all together in an easy to follow system. As the founder and a Certified NeuroCognitive Language Coach©, Accelerated Learning Coach, Brain & Learning Coach, Certified Personal Development Coach, Master Practitioner of NLP, Hypnotherapist, and Certified TESOL teacher and trainer with over 20,000 hours of language coaching experience and 30 years experience as a business, personal development, and holistic life coach with clients all over the world, I am sure you can agree I am the person you've been looking for to coach you and bring you across the finish line and finally achieve your goals.

From All Around the World

With Language coaching clients in over 79 countries, I have coached professional athletes, celebrities, diplomats, and many large corporations and government agencies across multiple countries. As a highly sought-after speaker and trainer, advanced sales trainer, management coach, CEO coach, and life coach, my skills and expertise are second to none.

What You Will Get

When you join my language coaching program, you can expect:

A personalized coaching plan designed to succeed with all students regardless of age and background.

Almost 2 decades of scientifically based and Proven teaching methods that accelerate your language learning journey.

Effective language coaching that produces measurable results quickly when you follow the program.

Access to a wide range of learning resources, including my own authored books, to enhance your learning experience.

A supportive learning environment that encourages you to
take risks, make mistakes, and learn valuable lessons from those mistakes.

A comfortable and safe space to practice speaking English with confidence.

Accountability and motivation to help you stay on track and achieve your language learning goals.

And most importantly, the ability to communicate fluently in
English and unlock new opportunities in your personal and professional life.

A Commitment And Quality You Cannot Beat

Despite regularly charging up to $185 per hour for language coaching, I am committed to making quality language coaching affordable for all. That is why exclusively on this platform, my coaching sessions start at just $26 per hour. By joining my NeuroCognitive Language Coaching© program today, I can help you unlock your full potential in English using proven techniques that have helped people just like you achieve their language goals quickly with a proven program that is based in science, not speculation.

Letting language barriers hold you back is a thing of the past. Choose me to be your NeuroCognitive Language Coach© and achieve fluency in English faster than you ever thought possible before now.


See you on the inside....

Here is a quick survey for you to take before our first lesson:

>>>>>>> https://tinyurl.com/2r5zb72j <<<<<<<.
copy and paste this into your browser.

PLEASE READ
IMPORTANT INFORMATION FOR YOU TO KNOW!
---------------------------------------------------------
---------------------------------------------------------
YOU MUST DOWNLOAD MY INTRODUCTORY WORKBOOK, ANSWER THE QUESTIONNAIRE AND DO THE HOMEWORK ASSIGNMENTS BEFORE OUR FORST LESSON.
THE LINK
>>>>>>>>> https://tinyurl.com/y2fm27tu <<<<<<<<
---------------------------------------------------------
---------------------------------------------------------
I am excited to have you join my language learning program and help you achieve your language goals. To ensure that you get the most out of your lessons, I kindly request that you find a quiet environment free of noise and distractions during our sessions.

I also ask that you refrain from using your phone for our lesson. I use a lot of visuals, and frequently share my screen and documents with my clients. If you are using your phone you will not be able to view my screen or documents I share.

Using your computer or laptop will help you stay focused and engaged in the learning process, and will ensure that you get the most value from each session.

I appreciate your cooperation and look forward to working with you to help you achieve your language learning goals.
****************************************************
****************************************************

*** Please understand I do not work with students under the age 13 due to the restrictions on this platform.
****************************************************
****************************************************
*** MY STUDENTS MUST BE:
OVER THE AGE OF 13 WITH PARENTAL PERMISSION
AT LEAST A2 LEVEL (CEFR) ENGLISH SPEAKER
COACHABLE & OPEN MINDED
DRIVEN / A DRIVE TO SUCCEED
COURTEOUS, RESPECTFUL & HONEST
DEDICATED TO ACHIEVE THEIR GOAL
WILL SHOW UP FOR THEIR LESSONS
COMMITTED TO DOING THE WORK NEEDED TO SUCCEED
if this does not describe you then you should find a teacher that is better suited for your needs.
****************************************************
****************************************************
*** Unfortunately this needs to be adressed. Please be respectful, understanding, and patient as I am living in the Philippines and things do not always run so smoothly here as they do in other countries.

If you are rude, disrespectful, or impolite I will encourage you to find another teacher, as there are many amazing teachers here that are more than eager to work with you. I will respectfully, and happily end our lesson, and refund your payment back to you. I am here to help you achieve your goals in becoming a successful English speaker.

****************************************************
****************************************************
LATE POLICY:

**** PLEASE NOTE: Last minute and same day cancellations will NOT be refunded as per Verbling policy, unless there is an BONAFIDE emergency situation. If you book a lesson and believe you won't be able to make it- please unschedule or reschedule your lesson as soon as possible.

**** MISS A LESSON:
Just as you value your time, I also value our time together and will strive to be on time unless of course there is an emergency or technical issue. If you can not attend your lesson, simply unschedule the lesson, within the 12 hours prior to your lesson in accordance with Verbling's policy.

There are no refunds for missed lessons- if you think you will not make it in time- please reschedule your lesson as soon as you know you cannot attend so that the time can be open for another student. Simply, "I forgot about our lesson," or "I was mistaken on the time," is not an acceptable excuse for missing a lesson. This is a professional environment conduct yourself accordingly.

**** LATE FOR A LESSON:
Please keep in mind I value my times just as you do. I will wait in the lesson 15 minutes if you do not attend the lesson in this time frame I will then end the lesson. Please understand should this happen you will be charged for the entire lesson.

If I am five minutes late, it means that I am most likely preparing for your lesson, with another student, or having technical issues with the platform so please be patient.
更多
我的体验课
15 min. - Free Speaking
First we get to know each other. This provides me the opportunity to evaluate your English proficiency level.

10 min. - The Program Outline
I will outline the daily tasks for you to complete to improve your English skills.

5 min. - Feedback/Followup
I give you feedback on your English proficiency. Discuss whats expected of you for your followup lesson.


更多
教师数据统计
几天之内
6 年前
100.00%
10.851
8.1 课程均价
4.9
简历

工作经历
Vice President
K-12 International School - Angeles City Philippines
Vice President of the school. Running all day to day functions of the school.
Trainer, teacher ESL, creative lab director
Clark Institute - Angeles City Philippines
Teaching students English as a second language, and various management and marketing duties.
Author of Pipe Hitter's Language Course for ROK Navy SEALs
NeuroLinguu Language Coaching (Engluu) - Angeles City Philippines
Advanced English Learning Book for ROK Navy SEALs
Author of Hacking English 201 Advanced English Learning Strategies
Neurolinguu Language Coaching (Engluu) - Angeles City Philippines
Advanced English Learning Book
Author of Hacking English Student's Guide to Fluency
NeuroLinguu language Coaching (Engluu) - Angeles City Philippines
CEO NeuroCognitive Language Coach
NeuroLinguu Language Coaching - Philippines
Owner, Teacher, Academic Development, Author
NeuroLinguu Language Coaching - Angeles City Philippines

认证/证书
TESOL Teacher Trainer
TESOL Asia - Clark Philippines
TESOL Trainer Certification
TESOL
TESOL Asia - Clark Philippines
120 Hour TESOL Certification
Certified Personal Development Coach
Robbins Research - California USA
查看更多教授该语言的老师: