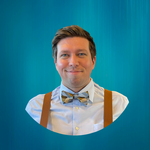 Gary Moore
美国
•
8:28 PM (GMT-04:00)
关于我
I am an expert teacher who teaches adults and students over the age of 13. My lessons focus on improving my students speaking, pronunciation, and listening skills. I use 2 activities to do this:
1. Speaking and listening exercises aimed at different levels. I have exercises from levels A2 (pre-intermediate) to C2 (proficiency).
2. Demonstrations and exercises for the correct mouth positions to properly pronounce words

What motivates me to teach? Challenging students to improve, and getting them to improve while having fun during the lessons! Please message me about what motivates you to improve your English or if you any questions about the lessons.

***𝗟𝗲𝘀𝘀𝗼𝗻𝘀 𝗮𝗿𝗲 𝗮𝗻 𝗮𝗰𝗮𝗱𝗲𝗺𝗶𝗰 𝗵𝗼𝘂𝗿, 𝗼𝗿 𝟱𝟬 𝗺𝗶𝗻𝘂𝘁𝗲𝘀 𝗹𝗼𝗻𝗴. 𝗧𝗵𝗶𝘀 𝗶𝘀 𝗱𝗼𝗻𝗲 𝘁𝗼 𝗽𝗿𝗼𝘃𝗶𝗱𝗲 𝗮 𝗵𝗶𝗴𝗵 𝗾𝘂𝗮𝗹𝗶𝘁𝘆 𝗲𝘅𝗽𝗲𝗿𝗶𝗲𝗻𝗰𝗲 𝗮𝘀 𝘄𝗲𝗹𝗹 𝗮𝘀 𝘁𝗼 𝗼𝗳𝗳𝗲𝗿 𝘁𝗵𝗲 𝗴𝗿𝗲𝗮𝘁𝗲𝘀𝘁 𝗮𝘃𝗮𝗶𝗹𝗮𝗯𝗶𝗹𝗶𝘁𝘆 𝘁𝗼 𝗺𝘆 𝘀𝘁𝘂𝗱𝗲𝗻𝘁𝘀. 𝗧𝗿𝗶𝗮𝗹 𝗹𝗲𝘀𝘀𝗼𝗻𝘀 𝗮𝗿𝗲 𝟮𝟱 𝗺𝗶𝗻𝘂𝘁𝗲𝘀 𝗹𝗼𝗻𝗴.***
***𝗣𝗹𝗲𝗮𝘀𝗲 𝗰𝗵𝗲𝗰𝗸 𝗺𝘆 𝗰𝗮𝗹𝗲𝗻𝗱𝗮𝗿 𝘁𝗼 𝗺𝗮𝗸𝗲 𝘀𝘂𝗿𝗲 𝗜 𝗵𝗮𝘃𝗲 𝗹𝗲𝘀𝘀𝗼𝗻 𝘁𝗶𝗺𝗲𝘀 𝗮𝘃𝗮𝗶𝗹𝗮𝗯𝗹𝗲 𝗳𝗼𝗿 𝘁𝗵𝗲 𝘁𝗶𝗺𝗲 𝘆𝗼𝘂 𝘄𝗮𝗻𝘁. 𝗬𝗼𝘂 𝗺𝗮𝘆 𝗵𝗮𝘃𝗲 𝘁𝗼 𝗰𝗵𝗲𝗰𝗸 𝟭-𝟮 𝘄𝗲𝗲𝗸𝘀 𝗶𝗻 𝗮𝗱𝘃𝗮𝗻𝗰𝗲. 𝗜 𝗱𝗼 𝗻𝗼𝘁 𝗼𝗳𝗳𝗲𝗿 𝗹𝗲𝘀𝘀𝗼𝗻 𝘁𝗶𝗺𝗲𝘀 𝗼𝘂𝘁𝘀𝗶𝗱𝗲 𝗼𝗳 𝗺𝘆 𝗰𝗮𝗹𝗲𝗻𝗱𝗮𝗿.***

About me professionally:
See my qualifications in the Teacher Expertise, Resume, and Certifications sections below.
About me personally:
I'm 35, a family man with a bonus daughter, and I live near Orlando, Florida.
更多
我的体验课
During the trial lesson, I'm going to learn about you and your English level, as well as your goals for using English. I will also demonstrate how I teach my lessons, and you will become familiarized with the format.
更多
教师数据统计
几个小时之内
8 年前
100.00%
3 483
13.3 课程均价
5.0
简历

教育
Post Graduate Courses
Webster University and Regent's University London - Online and in London, UK
Bachelor of Applied Science
University of Central Florida - Cocoa, Florida and Orlando, Florida
Associate in Arts and an Associate of Science Degree
Eastern Florida State College - Melbourne, Florida

工作经历
English Teacher for Corporate Clients
Busuu - Online
Online English Instructor - Independent Contractor
EF Education First /EF English First - Online
Taught English to children and teenager as well as English and Business English to adult students one on one online.
Teaching English as a Second Language Instructor - Seasonal
Netherhall Education Association - Hampstead, London, UK
I taught 11 intermediate to advanced students, ages 14-15, from Quito, Ecuador. Lead them on tours in London and to Oxford University, Cambridge University, and Windsor Castle.

认证/证书
160 Hours of Certifications from TEFL Fullcircle
TEFL Fullcircle - Online and based in London, UK
Advanced Certificate in Teaching English as a Foreign Language with a Specialization in Teaching English to Young Learners Specialization
150 Hours of Certifications from Premier TEFL
Premier TEFL - Online and based in Cork, Ireland
Specialized in Business English, Teaching Online, IELTS Specialist, TOEIC Exam, and Advanced English Grammar
查看更多教授该语言的老师: