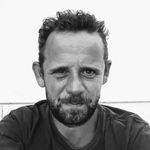 Paul Curley
阿根廷
•
9:13 AM (GMT-03:00)
关于我
SINGLE CLASSES are available if you click "Book Now"

I am 48 years old and from England. I spent 25 years working as a Finance Director in London. I qualified as an accountant at the global consulting firm Deloitte and then worked for British Airways, several online businesses and the UK's fastest growing supermarket business.

Today I coach companies and individuals on their communication skills, board presentations, investment proposals and funding pitches, helping them to express themselves confidently.

I also recruited many people, giving interviews and assessments and, once hired, providing personal career coaching.

I have taught business English to C-level executives, investment bankers and professionals of diverse fields.
---------------------------
Business English:

if you need help with interviews, CV preparation, board presentations, personal coaching, or advice on any business related theme, please book a Business Coaching class. In these classes I will review your presentations and CVs and make recommendations for improvements, such as whether to include business jargon and how to simply and clearly get your message across.

General English - "Focus on Fluency"

1. Conversation - Grammar, Pronunciation, Native Vocabulary
2. Exam Preparation
3. Accent Reduction/Voice Coaching

Students come to class to talk about any topic they wish. I will provide corrections, feedback, grammar advice, pronunciation training and many other tips and ideas.

Environmental issues, Feminism, Racism, Travel, Food, Sport, Music, Arts & Crafts, Bungee Jumping, Parachuting, Paragliding, Philosophy, Psychology, Medicine, Drugs, Sexism, Small Talk, Big Talk, Technology, Evolution, The Big Bang, Religion...

更多
我的体验课
Do you want to just meet me and find out more before you book a full lesson? Then book a trial today!

Have a relaxed, informal chat with me to find out how I can help you and if I am the right teacher for you! I will give you feedback on your English and recommend areas you should work on.

Then, after the lesson, you can decide if you would like lessons and tell me. Easy!
更多
教师数据统计
一小时内
4 年前
100.00%
258
7.7 课程均价
5.0
简历

教育
CELTA
International House - Buenos Aires, Argentina
Teaching English as a Foreign Language

工作经历
English Teacher
Buenos Aires, Argentina
Finance Professional
Various Large Companies in London, UK - London
Spent more than 20 years as a Finance & Strategy Advisor in various well established large companies in the UK.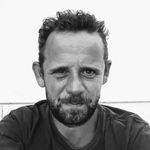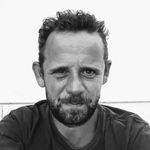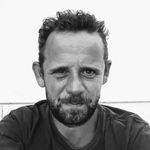 查看更多教授该语言的老师: