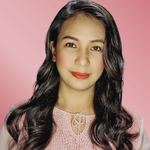 Medy Gidoc
الفلبين
•
7:36 AM (GMT+08:00)
عني
Hi there! I'm Medy, and I'm excited to help you improve your English skills. With over 10 years of experience as a certified ESL online teacher, I'm passionate about teaching and helping people learn English.

As your teacher, I take pride in creating customized lessons that are tailored to your individual needs, interests, and learning style. Whether you're a beginner or an advanced learner, my lessons are designed to make you feel comfortable, engaged, and confident as you improve your English skills.

I specialize in conversational English, IELTS preparation, and young learner classes. For conversational English, I'll use various topics and scenarios to help you feel more confident and fluent when speaking with native speakers. If you're preparing for the IELTS exam, I'll use a step-by-step approach that focuses on the different components of the exam and provides practice tests and feedback to help you achieve your desired score. For young learners, I'll create a fun and engaging environment that encourages them to develop their English skills through play-based activities and games.

Throughout my teaching career, I've worked with students from all around the world, including Asia, Europe, and North America. My experience has taught me the importance of being patient, supportive, and understanding, especially when it comes to teaching a new language.

In my lessons, I'll use a variety of teaching materials, including videos, songs, and games, to keep things fun and engaging. I believe that learning should be enjoyable, and that's why I always try to make my lessons interesting and interactive.

In addition to teaching, I'm also passionate about reading, traveling, and exploring new cultures. I'm always excited to learn new things and share my experiences with my students.

So, if you're looking for an experienced and dedicated ESL online teacher who can help you improve your English skills in a fun and engaging way, I would be delighted to work with you. Let's take your English skills to the next level together!

Courses:

🔥 Accent Training
🔥FCE
🔥 English for Young Learners
🔥 Business English
🔥 Topic Based Conversation
🔥 Article and Reading Comprehension
قراءة المزيد
دروسي التجريبية
Welcome to your trial English lesson with me! During our time together, we'll get to know each other and work on some fun exercises to help improve your English skills. Don't worry if you're nervous - I'm here to guide you every step of the way. By the end of the lesson, you'll have a better idea of what to expect and how I can help you achieve your language goals. Let's get started on this exciting journey together!
قراءة المزيد
درس تجريبي
One time, 30 minutes
Teacher Stats
Within a few hours
منذ ٣ أعوام
100.00%
1,375
19.6 lesson average
5.0
خبرات التدريس
American English
British English
السيرة الذاتية

التعليم
Bible Education Volunteer
Watch Tower Bible and Tract Society of Pennsylvania - Jehovah's Witnesses 900 Red Mills Road WALLKILL NY 12589-3223 UNITED STATES
Our goal is to help people learn about God's precious truths and get to know him better through one-on-one progressive Bible study. We do this for no cost.
BS Psychology
Our Lady of Fatima University - Metro Manila, Philippines
B.S. Nursing
Our Lady of Fatima - Q.C., Philippines
Graphic Design
LinkedIn Learning - Sunnyvalle, CA

خبرة العمل
Freelance Hair and Make-up Artist
Self-employed; Check my fb page: Medy DG Makeup Artisty - Quezon City, Philippines
Professional ESL Online Teacher
Verbling - San Francisco, California, United States
Homebased Online English Tutor
RJ Philippines - Philippines and Japan
Online English instruction for Japanese students. Daily conversational English, Accent Training, Business English, and English for Young Learners are among the topics covered in the course.
Offline English Teacher
Somedaytalk Philippines - Quezon City, Metro Manila Quezon City
Financial Advisor
Philippines National Bank - Manila City, Philippines

شهادات
Full Stack Web Developer
DTI PET Project Under Percipio Skillsoft - Philipines
120 Hour TEFL Certification
TEFL Professional Development Institute - TEFL PDI Ltd 2501 Memorial Road Oklahoma City, Oklahoma United States of America, 73136
Professional knowledge of English grammar and the capability to educate language learners on such concepts in a relatable manner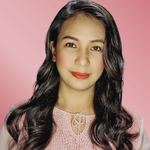 الق نظرة على مزيد من المعلمين:
درس تجريبي
One time, 30 minutes