Cambridge Exam Day is Dawning – How to Feel Confident and Ready
Over the years, I have lived the run up to Cambridge exams with many students and heard their worries, triumphs and disasters, so I thought I'd share some tips to help you avoid the pitfalls and face exam day calmly and confidently.
1.
Timing
.⏳ This is essential in these exams. Many of my pupils have told me that they ran out of time, especially in the Reading and Use of English paper, and will have lost marks as a consequence. Make sure you know how long you have for each written part and calculate how long you should spend on each question. You don't have to tackle the questions in order and instead, should think about the order that helps you get the most marks. Start with the questions that you find easy and can go through quickly. Don't waste time worrying about answers you have no idea about. For those that you are not sure of, don't spend too long thinking - you can come back to them if there's time at the end.
2.
The exam paper.
📄
Make sure you have had a good look at an exam paper and answer sheet before exam day (find one in your text book or on internet), and that you understand how to fill it in. This will again save you precious time in the exam. Remember that example answers are included in the questions (numbered with a zero) - don't waste time trying to answer them! In the listening test you will have some time to transfer your answers on to the answer sheet after the recordings. Do it quickly! One student of mine only managed to transfer half her answers and lost a lot of marks as a result.
3.
Oral exam nerves
😟. Feeling nervous is absolutely normal. Once you get into the oral test and get started, you will hopefully relax a bit as you realise that the examiners (and your fellow candidate) are actually quite friendly. Remember that if you don't quite make the grade that you're aiming for, Cambridge will certify your level with one grade lower. For instance, if you are in for the C1 and don't quite get the required marks, you will get B2. Running through the oral test with a teacher (like me!) or with a friend will help you know exactly what to expect and feel confident about the different tasks involved. The earlier you start practising the better, but even if there's just a week until the exam, a lesson or two will definitely help. I have also suggested to pupils who worry about talking English with people they don't know, that they try oral run-throughs with a couple of new teachers to get over those nerves.
4.
Tiredness
. Many pupils at C1-2 level have told me that by the listening stage (the final part of the written exam) they were so exhausted that even though they hadn't previously had problems, on exam day they found it impossible to concentrate fully. I'm not sure what advice to suggest on this one except to try your best to get a good night's sleep the day before the exam, save some energy for the listening, and maybe try to practice an entire run through of the written parts at least once (this will take you around 4 hours at advanced levels😓!).
5. Preparing for the
writing
paper often gets overlooked as writing takes a lot of effort and is also harder to work on by yourself. Just like the oral, I would highly recommend practising with a teacher in order to feel confident about the different writing tasks in the exam, improve your style, and work on any mistakes that you are consistently making.
6. And finally,
practical preparations
. Make sure you know what to take to the exam, and how and when to get there. Check out this website. You will have to leave your mobile outside the room (there may or may not be safe storage facilities). This reminds me of one pupil who decided to leave her mobile at home thinking she'd hail a taxi after the exam and then found that the exam centre was in the middle of nowhere, far from a handy taxi rank (luckily for her, another candidate picked her up, saving her from a long trek along Gran Canaria's treacherous mountain roads!).
Don't forget to enjoy the preparation as much as possible. Bear in mind that you're not just swatting for an exam, you're improving your English at the same time - this can never be a bad thing😀!
Please feel free to leave any further tips that could benefit other students. Thanks for reading and good luck!
September 27, 2019
Cambridge Exam Day is Dawning – How to Feel Confident and Ready
Mi vida antes del Covid- 19 (IMPERFECTO) A-2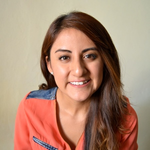 Alejandra Santiago
August 7, 2020
팔랑귀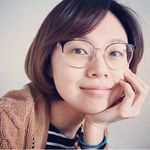 The Origins of popular English Idioms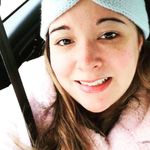 Jen Mc Monagle
August 7, 2020