AUTUMN BUCKET LIST - DAY 16 and 17
MEDITARE
(to meditate) has always been part of my life, but it's a recent habit to schedule a specific moment during my day - usually first in the morning - when I close my eyes, connect my body and mind and let thoughts flow by. Usually that meditation time involves thinking, praying, worshiping, visualizing, making choises and resolutions, but also breathing and letting go.
Most of the time all of that happens
INDOOR
(
AL CHIUSO
), but for my autumn bucket list challenge I have decided to go outside and meditate
OUTDOOR
(
ALL'APERTO / ALL'ARIA APERTA
).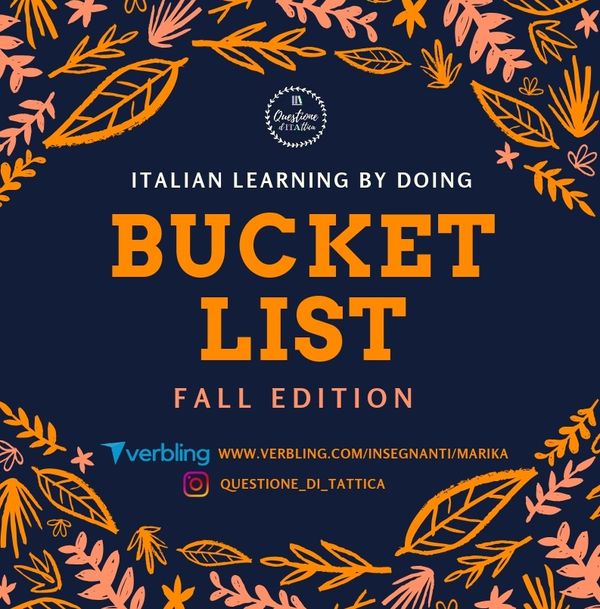 REGALARE
is the act of giving something that belongs to you (or that you have bought on purpose) to another person without expecting anything in return. Because of this second condition, I believe that the most real gifts (REGALI) are those we give to strangers, don't you?
When donating is premeditate we might chose to wrap the gift with paper (
INCARTARE
) or put it into a box (
SCATOLA
) or a bag (
SACCHETTO
/
BORSA
/
BUSTA
). But sometimes the gifts that people appreciate the most are not objects (
OGGETTI
) but moments, time, experiences, gestures. And maybe, that would make ours a better society, don't you agree?