AUTUMN BUCKET LIST - DAY 6 and 7
PARLA CON UNO SCONOSCIUTO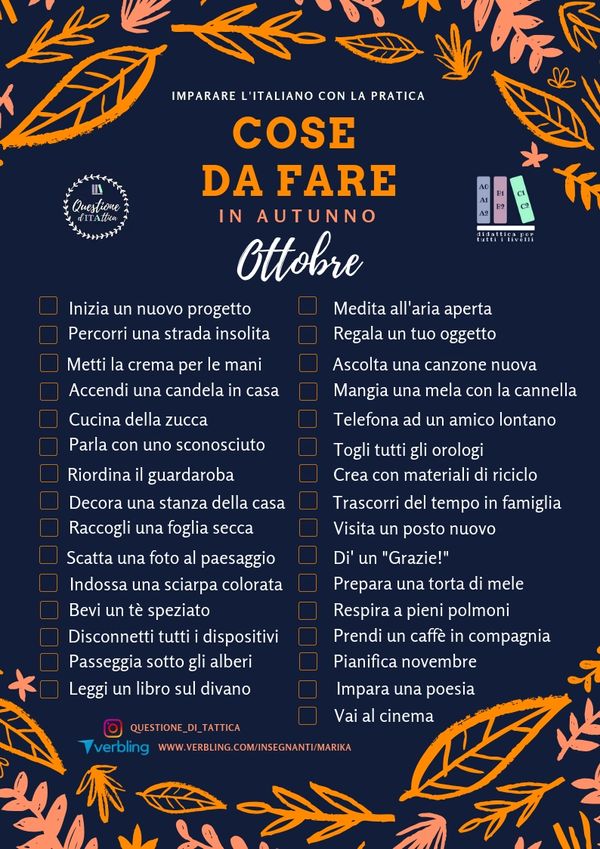 PARLARE
is one of the most important Italian verbs! We use it in its generic form when we SPEAK A LANGUAGE (PARLARE ITALIANO), when we TALK ABOUT A SUBJECT (PARLARE DELL'AUTUNNO), or we
HAVE A CONVERSATION
with ourselves or - and that's today's case! - with someone else :-D
UNO SCONOSCIUTO
is simply a person we don't know (yet ;-D) - this word comes from the past participle of the verb TO KNOW (CONOSCERE --> CONOSCIUTO) and the
prefix S-
, seldom used to deny the following word (SCONOSCIUTO --> UNKNOWN).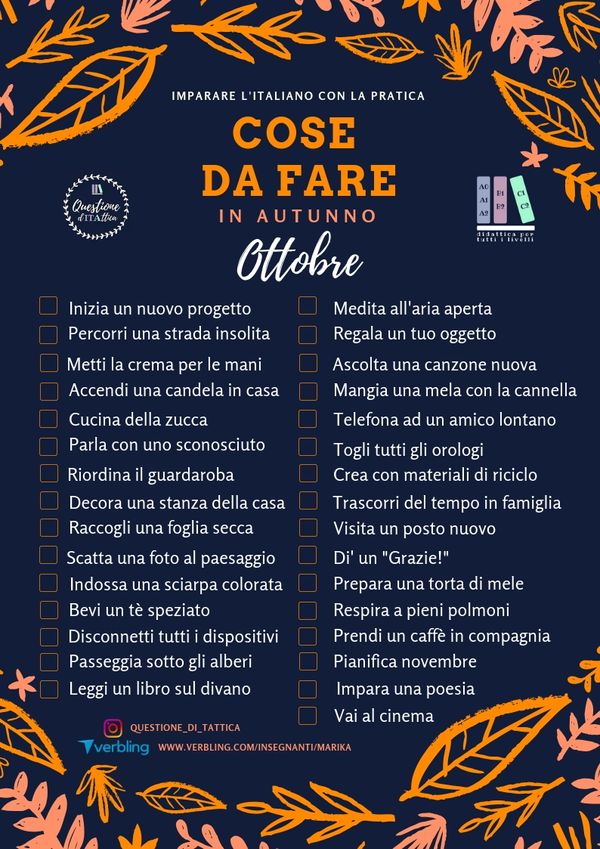 RIORDINARE
it that action that we come back doing after we have already organized a space (physical or mental) but we can not keep it in order for a long time.
Prefix RI-
is in fact the repetition of an action
(RI-ORDINO = ORDINO ANCORA --> I ORGANIZE ONE MORE TIME).
During my Autumn Challenge this space to reorganize is my wardrobe!
GUARDAROBA
is a word that in Italian we use for the whole amount of clothes, shoes and accessories that we seasonally use. We could also use the synonime
ARMADIO
tough armadio is more like CLOSET, as a piece of forniture ;-)