Chunking : Speak Smoothly and Quickly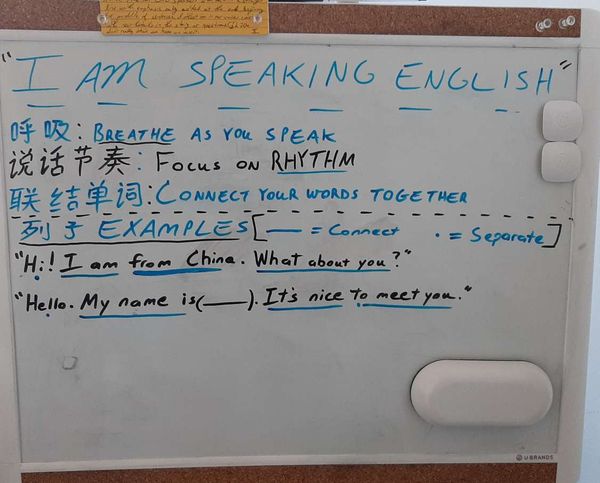 When I was learning Chinese, my teacher taught me how to "
chunk
" words together in a sentence. This way, I wouldn't say a sentence one word at a time; instead, I was able to
speak smoothly without pausing.
"Chunking"
is the act of
combining words together
as a phrase to seamlessly connect them. Chunking helps your spoken language
flow smoothly
without having a
staggered
or
choppy
rhythm
.
For example, a beginner English learner might speak like this: ( a / slash a pause)
"Hi. My name/ is/ ___. It is/ nice to/ meet/ you."
Instead, the learner can practice chunking to get used to the rhythm and flow (or
cadence
) of English:
"Hi. My name is / _____. It is nice / to meet you." There are much less pauses in this sentence! The rhythm and flow of the learner's speaking will become more natural and
less forced
.
So, instead of trying to speak each word one at a time, practice chunking and phrasing your words to speak more smoothly.
Fellow teachers and tutors, let's aim for the gold!
-_-_-_-_-_-_-_-_-_-_ -_-_-_-_-_--_-_-_-_-_-_
If you would like to learn to speak properly and express yourself freely using the English language, feel free to book a lesson with me :)