Discussion Book Club - The Curious Incident of the Dog in the Night Time by Mark Haddon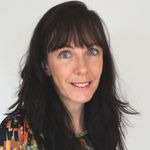 Discussion Book Club - The Curious Incident of the Dog in the Night Time by Mark Haddon
Welcome to my book-club. For this book-club I will be reading the fantastic "The Curious Incident of the Dog in the Night Time" by Mark Haddon. This book is suitable for intermediate levels of English.
If you would like to join me, please find a copy of the book in English. Then join me on the forum to chat about the book together. I will regularly post to help with vocabulary and other cultural aspects, and I will organise my posts in sections so there are no spoilers for our readers.
Hope you enjoy, and happy reading!