Essay help and University application support from two experienced professionals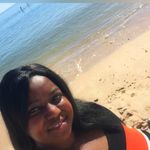 Essay help and University application support from two experienced professionals
Essay, document, article, thesis, CV and IELTS writing proofreading service provided by two experienced professionals - Teacher and Geoscientist. All levels covered -business, university, college.
This service is designed to help you improve your writing, assess your strengths and give you corrections and feedback.
One piece of work can be submitted per proofreading lesson / service. We will provide this lesson via email once you have emailed your work.
I am a qualified teacher with experience teaching and tutoring both in schools and colleges and online. I use my expertise and training obtained from UCL Institute of Education, the number one teacher training institution in the world. I have knowledge of the English undergraduate and postgraduate programs and can assist you with your writing, advice and support for your course. I have helped a number of my students achieve places at British colleges and universities.
My business partner and proofreading expert is a UK based Geoscience Consultant. He has a Master's Degree in Petroleum Geology from the University of Aberdeen and was a double award winner for both of his under-graduate theses at Newcastle University. He has over 35 years of global geoscience, technical innovation and business experience.
Proofreading Expertise - In his roles both as a Geoscience Consultant and former Technical Director, proofreading is critical in maintaining the scientific integrity of every exploration project and geoscience product.
As a result, he has extensive proofreading experience in the following areas: • Scientific reports • Client technical presentations • Staff peer reviews • Development of training courses • Business development proposals • Contracts and terms of engagements • Sales and marketing presentations • Project management, best practice, workflow and quality control documentation • Conference presentations • Academic publications • Editorial role Publication and Editorial Experience - He has written numerous academic articles for both scientific publications and conference technical sessions over the years; he has also worked as a technical sub-editor for the Geological Society of London.