Frohes Neues Jahr! - Happy New Year! ✨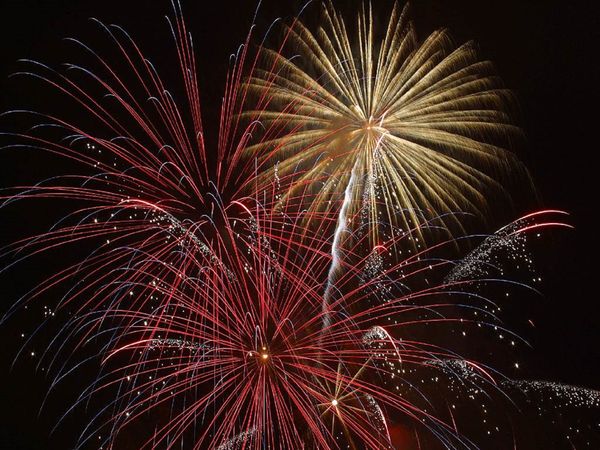 Frohes Neues Jahr! - Happy New Year!
FUN FACT: Germans are REALLY BIG on fireworks. Traditionally, they were believed to scare away evil spirits! If you are in a German city on
Silvester
, there is no escaping them, from the official shows to people walking through and shooting off explosives, all around!
The biggest official firework show takes place at Brandenburger Tor, in Berlin. The entire street from the Tor (gate) leading to the Siegessäule (Victory Column) is closed for a live concert with DJs and loads of people and the main show goes on closer to midnight just by the historical, amazing gate!
Feeling enticed to join this year? =) You can buy fireworks all around Germany legally between Dec. 28-30 and you are only allowed to light them from Dec. 31 until Jan. 1!
~ Even New Year Celebrations in Germany are as German as it gets! =P ~
Wanna get more tips on German culture such as this one? Book a class with me and let's have a nice chat on culture!