English conversation / communication: Pronunciation, grammar, spelling, speaking, listening and more! :)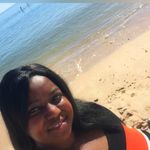 English conversation / communication: Pronunciation, grammar, spelling, speaking, listening and more! :)
Conversation courses are usually taken by students who want to use and improve their English speaking, listening, vocabulary, general knowledge and confidence.
In this English lesson we will and can discuss a variety of topics, these can of course be of your choice. I will teach you English using a communication-approach. This class will be accessible and suitable to all levels.
I will work with you to help you to successfully achieve your goals. Together we will find the best way to develop your skills and confidence in the English language. What are you most successful at? Where do you feel you could make improvements? I am here to help you with anything you need.