Learn a new language by chatting casually and conversational practicing! 🇫🇷Apprends français en discutant ensemble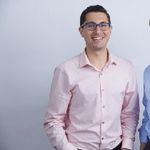 Learn a new language by chatting casually and conversational practicing! 🇫🇷Apprends français en discutant ensemble
How have you improved most learning a new language? What's worked best with you and what's been less effective.
Some questions to consider:
1) how long have you been focused on learning French or is it a new goal given lockdown or quarantine circumstances we all find ourselves in around the world?
2) Has anyone tried language immersion by living in or moving to a new country or immersed in foreign language? Curious to hear experiences on language immersion as research proves this is fastest route to fluency (many students develop basic conversational abilities in 90 days with immersive practice! Are you interested just getting started or interested in improving language skills?
Favorite approach here on Verbling: Learn a new language by chatting casually and practicing together! Apprends français in pratiquant et discutant ensemble!
Working to improve a language French for fun, for business or for work? Reach out on my profile page (http://verbling.com/teachers/raphael) or in below comments to discuss. Happy to help you out en français!
Apprends français in pratiquant et discutant ensemble! Happy Language Learning :)