New: Feature Suggestions in Community
We're testing out a new section in Community! You'll now see "Feature Suggestions" as an option in the Community menu.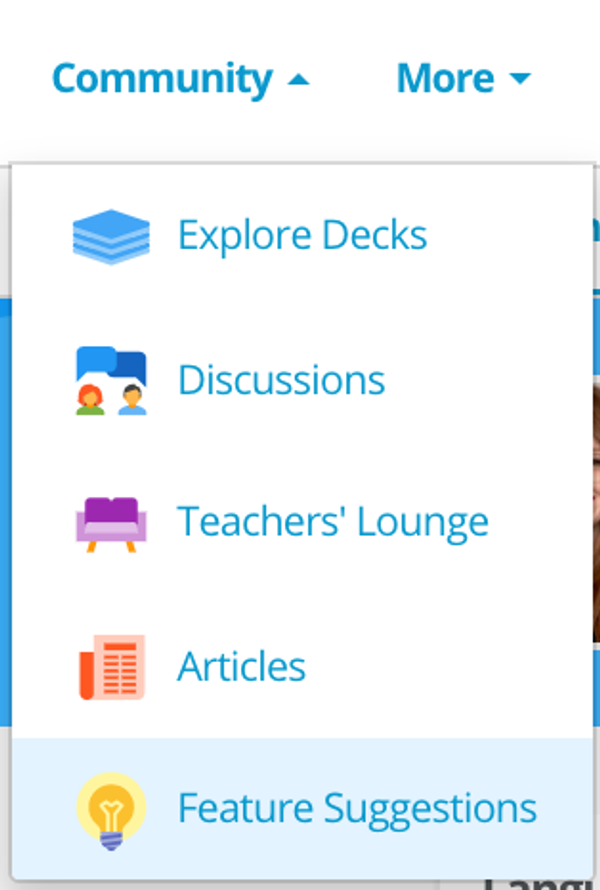 If you have an idea for a new feature you'd like to see on Verbling, you may post it there. Other Verbling users will be able to upvote or comment on your idea as well.
This area is for new feature suggestions only; it is not a place to report bugs, ask questions, or discuss technical issues. Off-topic posts will be removed.

Posts and comments must be constructive and respectful in nature. Unfriendly or negative posts or comments will be removed.
Comments disabled