[Part.1] A CLEARER WAY, I THINK SO, TO 'MASTER' FORMS OF ADDRESS IN VIETNAMESE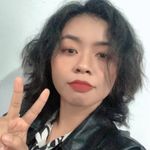 [Part.1] A CLEARER WAY, I THINK SO, TO 'MASTER' FORMS OF ADDRESS IN VIETNAMESE
This can properly be such a hardship for many Vietnamese learners, even for us the native Vietnamese. Many people get confused when meeting someone then having no idea how to address them precisely. Deciding a name to address is very, very important because Vietnam is still a country of Confucianism where hierarchy or traditional social ranks are seriously respected. For each group of people due to their social ranks, I will give the clearest explanation, as I can, and I hope it really works to y'all.
I. NAMES OF ADDRESS DO DEPEND ON GENDERS, AGES and SOCIAL RANKS:
- As far as I know, in some teaching materials for foreigners, pronoun "Tôi" and "Bạn" are similar to "I" and "You" in English. This is the simpliest, the most basic and CEREMONIOUS form, and of course, this is much far from real life that not many of us have been in this way so far. We decide a name to address someone, mainly according to their gender (non-sexism here) and age, and most toughly, their social status/rank compared with us.
An important way to identify gender of the speaking partner is to recognize their name's gender. Male names could be Đông, Tây, Nam, Bắc, Trung, Quân, Quốc... and female names could be Lan, Quỳnh, Hoa, Thảo, Nhi, Sương, Ánh, Diệp, Trang... And they are some neutral names, such as Bình, Phương, Tâm, Thanh, Ngọc, Phước/Phúc...
Let me remind a little bit about the 'ceremonious' forms of address. "Tôi" (I) and "Bạn" (You) is the most basic form but not very popularly used. And the little higher level of it could be "Tớ" and "Cậu". This pair of pronouns is mainly used when you and your speaking partner are in a closer relationship (exactly FRIENDSHIP), you two are close but still formal and somehow respectful to each other :)) In genenal, kids use this pair of words much more than teenagers and adults.
- There are some FORMAL pronouns your partners listed in order of ascending age and social rank:
+) Male: Anh (Mister), Ông (formal form of Mister), Ngài (master, lord/ great respect showe)
+) Female: Chị (Miss), Bà (formal form of Miss)
+) In most of these cases, you will call yourself "Tôi".
- Let's check (by circling or underlining...) these examples below to explain this part:
1. Xin chào! Đây là (Anh/Chị) Thảo Trang. Hai người hãy chào hỏi nhé!
2. Tổng giám đôc tập đoàn MSC năm nay đã 70 tuổi nhưng vẫn còn rất minh mẫn và khôn ngoan. (Ngài/Anh) ấy thật đáng ngưỡng mộ.
3. Tớ và (cậu/bạn) sẽ mãi là bạn tốt của nhau nhé!
4. (Anh/Chị) Quốc là người hướng dẫn thực tập cho cậu bắt đầu từ hôm nay.
5. Quản lý bảo tôi đưa tập hồ sơ này cho (chị/bà) tổng giám đốc.
1. Chị (because Thảo Trang is a female name)
2. Ngài (because of old age and wisdom, that man is highly respected)
3. Cậu ( "Tớ - Cậu" is always used together)
4. Anh (Because Quốc is a male name)
5. Bà (the Director General should be respected)
------------ (to be continued) -------------