Update: Old Lesson Space To Be Discontinued, New Demo Lesson Now Available
Dear Teachers and Students,
Please note that as of
Tuesday, November 19
, the old lesson space will be officially discontinued. All Verbling lessons will now take place in the new lesson space, and switching to the old lesson space will no longer be possible.
If you've still been conducting your lessons in the old lesson space, please take a few moments to familiarize yourself with the layout and tools of the new lesson space so that you are prepared for the switch.
You may do this by clicking on "Demo lesson", available under "Quick Links" on the bottom left side of your Verbling Dashboard.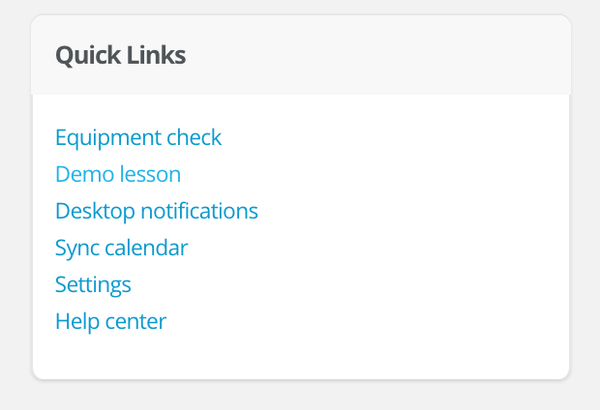 Here, you may view a simulation of a lesson, what the lesson space looks like, and explore the tools, vocabulary, and chat.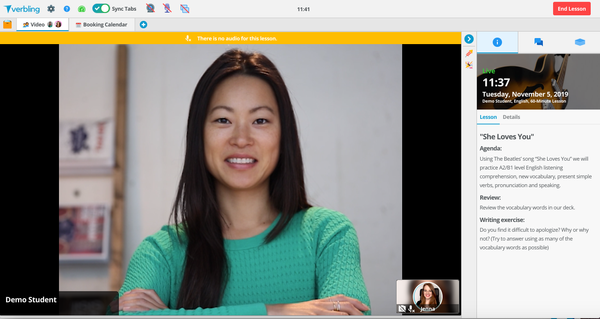 You'll see a Demo Student or Demo Teacher in the lesson.
Don't worry, she's not real!
Please note that as this is just a demo,
there is no audio.
You may also click on the "Quick Tour" option for a brief click through tour of the core features.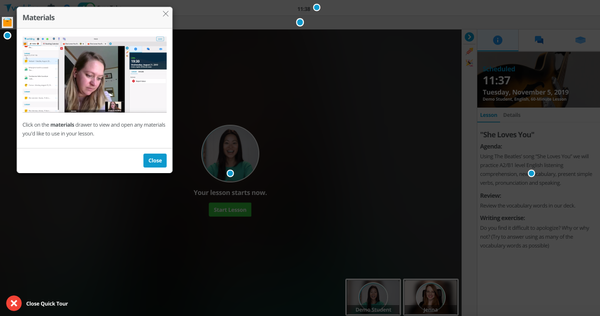 As always, any questions may be directed to
support@verbling.com
, or you may send a message via Intercom - the chat bubble in the bottom right corner of your screen.
Comments disabled