When is the best time for you to study? What are your study habits/tips for us?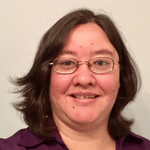 When is the best time for you to study? What are your study habits/tips for us?
Hi! I`m a new teacher here on Verbling but have been teaching English for over 15 years. While this is a great learning platform, having classes once or twice a week and not studying in between is not enough. I`m Just wondering, what type of things to do you do to improve. What ideas do you have that are really working for you?
I recommend really jumping in with everything you got! Try to learn all the 4 skills but start with listening, after all, how can you speak with someone if you don`t understand what they are saying? I know for English, we have a ton of free or cheap resources but it will work with any language really. It's wonderful if you can set aside a few minutes a day to review what you learning in your class the next day and do some academic studying (20-30 min. is plenty) but on top of that start making learning a language an obsession. Watch youtube videos of people from all over the world with many different accents, or Netflix with the subtitles in your target language. Change the settings on your phone to the target language, read news articles (or whatever you are interested in) practice chatting here with others, and write. Write write write. The more you improve your writing, the better your speaking will be (in terms of grammar and vocabulary). This is especially true with English. You can listen to podcasts or music in your car on the way to work, listen to classic songs in the shower and sing along as loud as you can! And the more you absorb organically, the more you will be able to use it here. This is when you will start to feel an improvement. And most importantly, make it really fun! You`ll start to really like it once you can communicate more, make jokes in a language, help someone out etc.
I look forward to meeting you and helping you achieve your goals!