WHY foreigners like to learn Vietnamese and later, go to teach English in Vietnam?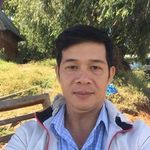 WHY foreigners like to learn Vietnamese and later, go to teach English in Vietnam?
I have met many students who learn Vietnamese and then later they come to Vietnam to teach English, build up an interesting life here. The following reasons maybe their motivation to come to learn Vietnamese and come to Vietnam. 1. Getting a good job and good salary:  A foreign teacher said that if she arranged to teach many hours, the income could be up to 2,500 USD / month. Susan, an American female teacher, said she arrived in Ho Chi Minh City last October and only took about a month before being accepted to teach at a prestigious English center. "Finding a job in Vietnam is very easy, so I don't have to spend a lot of effort," she commented. 2. The cost of living is cheap Susan said that she only spent about 7 USD per one day on food and other basic needs, while that amount could not be enough for daily expenses in America. Thanks to that, she saved about 1,000 USD / month after deducting the rent, meals, necessities and expenses for playing sports. 3. Work and travel: In addition, teaching in Vietnam is also an opportunity for foreigners to travel and learn about a new culture. Tin Mai, a Vietnamese-American, decided to travel to Vietnam and find a job teaching English. He also traveal a lot and learn about the homeland. For him, Vietnam is just the beginning of his desire to explore different cultures and he also has the same intention as many other foreign teachers: teach, save some money and continue to travel to the country. "I'm young and I'll look for other new things once I've saved enough money." He said.
What do you think?
Thank you for reading.
(This writing was made by one of our greatest helping teachers for all my students to practice Vietnamese with: Ai Hien. Please stay tuned to hear more great news from us in this hard time of Covid.)