WILL HOMER BE ABLE TO GET HIS VACATION FROM WORK?
Prova di comprensione orale: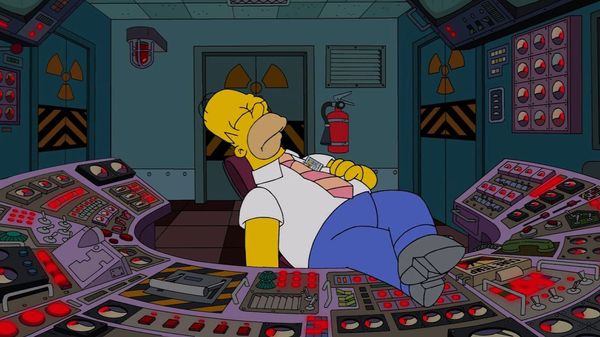 "Buongiorno signor Burns."
"Buongiorno Homer, per quale motivo hai chiesto di parlare con me?"
"Volevo chiederle di concedermi un paio di settimane di ferie. Sono già parecchi mesi che lavoro duramente e ho bisogno di andare in vacanza."
"Certo Homer, le ferie sono un tuo diritto. Quando pensavi di prenderle?"
"Vorrei prenderle il più in fretta possibile, anche subito, se si può."
"Abbiamo molto lavoro in questo periodo e non è facile trovare qualcuno che ti sostituisca in poco tempo. Se puoi aspettare fino al mese prossimo è meglio."
"Signor Burns, veramente volevo prendere le ferie già a partire dalla prossima settimana."
"Questo è un problema. Se vuoi posso darti tre giorni di ferie la prossima settimana e il resto tra un mese"
"A me va bene. Allora dal prossimo mercoledì io sto a casa per tre giorni. E il prossimo mese prendo il resto delle ferie."
a. Homer vuole chiedere un aumento dello stipendio al signor Burns. TRUE FALSE b. Homer lavora solo da due settimane. TRUE FALSE c. Il signor Burns dice che le ferie non sono un diritto di Claudio. TRUE FALSE d. È facile trovare un sostituto per Homer. TRUE FALSE e. Homer sta a casa a partire da mercoledì della prossima settimana. TRUE FALSE
WILL HOMER BE ABLE TO GET HIS VACATION FROM WORK?