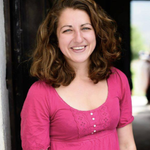 Martha Schmitz
米国
•
8:19 AM (GMT-06:00)
自己紹介
Hello/hola/bonjour!

My name is Martha and I would love to help you improve your English. I am a native English speaker, originally from Baltimore, living in Guatemala. I love learning new languages and sharing English with others.

I have a Master's from Johns Hopkins School of Advanced International Studies in International Relations and Economics. I am TESOL-certified and have taught English around the world in France, South Korea, Czech Republic, and Guatemala. I speak Spanish and French, and am studying Maya Tz'utujil, so I know what makes a fun and engaging language learning experience.

Please join me -- with a little practice, you will become a more comfortable and fluent English speaker. Can't wait to work with you!
--
Me llamo Martha y me encantaría ayudarle a mejorar su inglés. El inglés es mi lengua materna y soy originaria de Baltimore, EE.UU, pero vivo en Guatemala. Me encanta aprender nuevos idiomas y disfruto platicar en inglés con lxs que están aprendiendo.

Tengo una maestría en relaciones internacionales y economía de Johns Hopkins. Gozo del certificado de TESOL y he enseñado inglés por muchos lados del mundo -- en Francia, Corea del Sur, República Checa y Guatemala. Hablo español y francés y estoy estudiando maya tz'utujil, entonces sé lo que hace una clase de idiomas divertida e interesante.

Súmese a mi clase -- con un poco de práctica, va a volverse un angloparlante más fluido. ¡Qué ganas de trabajar juntos!
もっと見る
トライアルレッスン
One time, 30 minutes
先生の統計
数時間以内
3年前
99.00%
341
20.5 レッスン平均
5.0
レジュメ

学歴
M.A. International Relations and Economics
Johns Hopkins School of Advanced International Studies (SAIS) - Washington, DC
Concentration in Conflict Management
B.A. History and Political Science
University of Maryland, Baltimore County - Baltimore, MD

職歴
English Teacher
Busuu - Remote
Teacher
VIPKid - Remote
Provide English lessons to children between the ages of 3 and 8.
Translator/Interpreter
Freelance - Remote/Variable Locations
Provide Spanish<>English translations on documents and media and Spanish<>English interpretation for tour groups, delegations, and research groups
Human Rights Accompaniment Project Coordinator
Network in Solidarity with the People of Guatemala (NISGUA) - Guatemala City, Guatemala
Trained and managed a team of volunteers to provide accompaniment to Guatemalan human rights defenders, in order to dissuade violence.
Nutritional Recuperation Workshop Facilitator
Primeros Pasos Clinic - Quetzaltenango, Guatemala
Prepared and facilitated workshops on basic literacy, nutrition, and hygiene, in conjunction with clinic nutritionist.
Job Search Administrator
Office of Dane Crook, CRC / Office of Pat Highcove - Remote
Researched and reported on possible employment opportunities for vocational clients who have suffered injury in their previous employment
English Tutor
Private Classes - Seoul, South Korea
Gave private English classes to Korean students.
English Tutor
Private Classes - Mladá Boleslav, Czech Republic
Gave private English classes to Czech and Polish students
Teaching Assistant
Teaching Assistant Program in France - Brest, France
Taught English language classes to French middle and high school students
English Tutor
Private Classes - Guatemala City
Gave private English classes to a Guatemalan student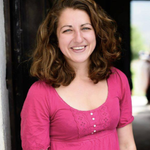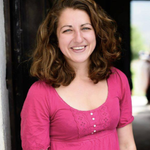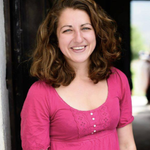 この言語を指導している先生を探す:
トライアルレッスン
One time, 30 minutes