有効期限:

04:19:11:55

(クーポンが残っています: 55)
Terry Braverman
タイ
•
11:43 AM (GMT+07:00)
自己紹介
WHAT STUDENTS SAY...

"Terry has been really helpful with my Business English. It has been a pleasure to learn from Terry for the past year and our lessons contributed greatly to my recent hiring by Google, which hires only .2% of all job applicants! Terry focused on the topics I wanted to improve upon, and we had significant results in communication, adapting to personality types, and resolving workplace issues. Thanks for your tremendous support." - MP, IT Specialist, Mountain View, USA

"I was having problem to negotiate a good business deal with a Japanese import company. Terry coached me about Japanese culture and how to successfully negotiate to make everyone happy. The result was US$3.4 million agreement to buy our agricultural products and ship to Japan." - RF, Owner, Sta. Catarina, Brazil

"Hello Terry! I was about to share with you the good news! This week I received the offer for the Master's degree program from Imperial College. Next week I will make the enrollment and soon will start the online courses. Thank you very much for the great help on my documents and I hope to see you soon." - JW, PR Coordinator, Shanghai, China

"Terry did a terrific job in preparing me for an interview with the CEO of the world's #1 healthcare company, RMA. Yesterday I just learned that I got the job as COO! I start September 19 (2019). His well-organized tutorials of stating valued personal qualities like determined, persistent, and resourceful, then each followed by a workplace example of achieving results was the perfect blueprint to study, practice, and execute effectively at the job interview. The result speaks for itself. Thanks again for the great advice and support! - AC, Chief Operating Officer, Madrid, Spain

"...Once again many thanks for your support and the good interview preparation in the last two weeks. Your lessons are a lot of fun and very goal-oriented. I had my job interview...It took three hours and went very well...The result: I have the job and will start as Managing Director for Waukesha Electric Systems (SPX Corp.) on 01.02.2019. So thank you very much! We will then continue with the lessons from the beginning of January."
- Markus, Managing Director, Celle, Germany

"Terry is a great teacher for refining our public marketing messages! His lessons are fun and very helpful. I recommend everyone to book his lessons." - Bas, Assistant Director of Marketing Communications Office, Federal Government of The Netherlands

"Terry, thank you so much for your teaching. I enjoyed talking with you and I learned a lot from you. You gave me a gift of the lifetime: humor. I will always keep it in my mind and integrate it into my future presentation and conversation with people I would encounter in the West." - Nathan Yang, Teacher, Taiwan

"Sometimes I struggle with expressing my thoughts in English. I asked Terry to help me with a public presentation for a training session. Terry inspired me to speak from my personal experiences as it related to my topic. His direction was just what I needed to give life to an otherwise dull topic…" - Wenxin Guan, Senior Research Analyst, IMS Health, Los Angeles, CA

"Terry came to the session with a great plan...He was perfectly prepared, so the lesson was well-structured and therefore extremely efficient. We worked on my job interview mistakes from my real job interviews. We also worked on my biggest grammar weakness - prepositions after certain words. I've never seen such a high level of professionalism." - DK, Software Developer, Krasnodar, Russia

EXPERIENCE MATTERS!
As a professional speaker, trainer, corporate consultant, business language teacher spanning 32 years, and self-published best-selling author on Amazon.com (1997-99), let me help you in:

* Building an effective achievement-focused resume

* Preparing you for a successful job interview

* Reducing accent and mispronunciation issues

* Training for leadership and management careers

* Developing rapport with all personality types

* Strengthening your sales and marketing skill

* Solidifying your negotiating skills

* Creating clear, concise, compelling text and emails

* Polishing your presentation skills to speak like a pro at meetings and conferences

* Marketing your business in the international language of English

TEXT ME to achieve greater heights of professional excellence with my 12-week management course, The Consummate Manager, and my 15-week leadership course, The Heart of A Leader, now available with Verbling!

My experience as a traveler to 52 countries helps me create solid relationships with my students. And, along with experience as a professional stand-up comedian, makes my lessons fun and fascinating!

TEXT ME to learn more about how I can make a difference for you...and the initial trial lesson is FREE

PROFESSIONAL ACCOMPLISHMENTS
Award-winning Author/Publisher, "L.A. Made Easy," in Public Places & Attractions category, Los Angeles Programs Assn. 2015-2016-2017

Author/Publisher, best-selling book on Amazon.com, "When the Going Gets Tough the Tough Lighten Up!" 1997-99

Negotiated numerous partnerships for my business publication, with major hotels and National Tourism Offices in Turkey, Morocco, Malaysia, Philippines, Thailand, Greenland, Panama, Costa Rica, Colombia

Keynote Speaker of the Year, Society of Gynecological Oncologists 2009

Keynote Speaker of the Year, Emergency Medical Services 2000

Speaker of the Year, Apogee Mental Health Services 1998

Train the Trainer instructional certification from ASTD (American Society for Training & Development), 1992

Winner of the Open Comedy Audition (out of 300 acts) on Comedy Central TV, 1991

Listed in the prestigious Who's Who In America publication, 1997-2006

Owner of Terry Braverman & Company, professional speaking and training company, 1992-2015

もっと見る
体験レッスン
Simply put, this is a "getting acquainted" opportunity to see if I am a good fit for what you want to learn and achieve during our time together.
もっと見る
トライアルレッスン
One time, 30 minutes
先生の統計
数時間以内
7年前
99.00%
1,228
10.9 レッスン平均
4.9
レジュメ

学歴
B.A. English
University of Lethbridge - Lethbridge, Alberta, Canada
Education major, Drama minor

職歴
Publisher/Author/Editor-in-Chief, Mental Floss Publications
Los Angeles, CA
Author/Publisher of Amazon.com best seller (1997-99), "When the Going Gets Tough, the Tough Lighten Up!"; Publisher/Author of "L.A. Made Easy," Winner of the L.A. Public Places & Attractions Award (2015-16-17); Publisher/Editor-in-Chief, The Replenisher e-zine (2005-2013); Publisher/Editor-in-Chief, The Weekly Manager (2014-present)
Teacher
NiceTalk - World Wide Web
Online teaching of English language and English business communication skills, improving resume writing, perfecting job interviewing skills, coaching presenters at English-speaking conferences, editing visa applications, energizing sales and marketing materials. Student quote: "Terry Braverman is a fantastic teacher! I'm from Brasil, and in my profession I need to understand safety manuals and new technology reports written in English. Thank you my friend for helping me improve my English comprehension." - Ramon Cortes, EHS Technician at 3M, Sao Paulo, Brasil
President,
Terry Braverman & Company - Los Angeles, USA
Presenting communication seminars and business relationship training to Fortune 500s, healthcare centers, and education facilities worldwide. Achievement example: At Apogee Mental Health Services, Mondays were always difficult for staff. Costly errors were far more common at the beginning of the week. In my training session the staff was given a simple, fun exercise to kick start, energize and focus on Monday mornings. Year end result of fewer work-related mistakes: 11% cost savings

資格
Train the Trainer Certification
検証済み
American Society for Training & Development - Los Angeles, USA
Corporate training skills include presentation skills, communication effectiveness, cultivating business relationships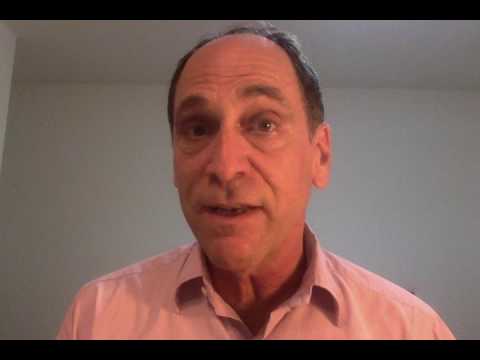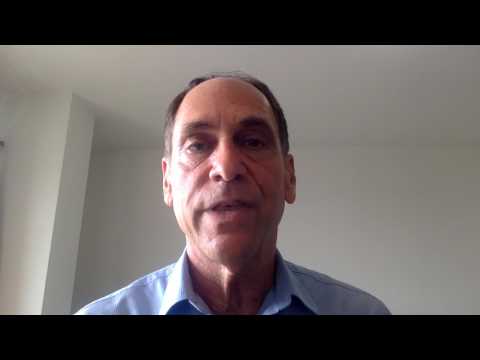 QUESTION: "What is your most important reason for learning English?" MOST COMMON ANSWER: "To improve...
この言語を指導している先生を探す:
トライアルレッスン
One time, 30 minutes