역대 최대 할인! 레슨 패키지 15% 할인 혜택.
만료일:

03:02:11:28

(쿠폰이 남았습니다.: 44)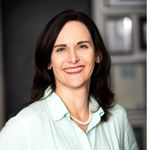 Tess
남아프리카 공화국
•
11:43 PM (GMT+02:00)
원어민 쌤 프로필
I'm a Business HR Professional and Native English speaker, with 15 years previous recruitment, coaching, training and mentoring experience. As well as 4 years Online Tutoring experience, I am confident in my ability to help you improve your English skills.

• Specialist in Career Coaching - interview preparation, resume/ CV building, cover letters and the job seeking process •Conversational English • Business presentations skills •General business conversation •Pronunciation and Accent reduction

TEFL Qualification / National Diploma HR Management and Training.

I am approachable, patient and kind. I believe one should learn and laugh! It is important to feel comfortable when learning and I offer positive encouragement to keep you focused and motivated. My goal is to see people grow and develop and help them to reach their full potential.

Let me help you improve your English!
더 보기
시범 레슨
One time, 30 minutes
선생님 통계
몇 시간 이내
5년 전
99.00%
350
10.7 평균 레슨
5.0
7 Good reasons you weren't hired for the job 1. Attitude Attitude is one of the most important...
Top traits interviewers like Having the right education and skills might get you an interview, but...
카테고리별 원어민 쌤 | 더 찾아보기:
시범 레슨
One time, 30 minutes