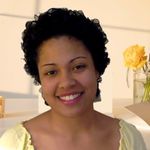 Dixie Day
캐나다
•
6:07 PM (GMT+03:00)
원어민 쌤 프로필
Are you looking for someone to talk to? Then you've come to the right page, so keep reading!

I'm Dixie and I've been teaching English to adults, young adults, and teens on Verbling for almost 5 years... and I love it! I offer authentic, guided conversation lessons tailored to each student. I can help you with English for work and school, travel, personal enrichment, and more.

Who are my lessons for? My lessons are for you if:

✦ you want to practice & perfect your conversation skills so you can speak English confidently, even to native speakers

✦ you want INTERESTING conversations about trendy, current topics that are happening right now

✦ you want to brush up on your pronunciation with tips & practice so you can sound more like a native speaker

✦ you want a friendly, easy-going conversation teacher that will keep you motivated

✦ you want to double or even TRIPLE your English fluency and learning!

If this is you, book your lessons with me... because I want you to love speaking English as much as I do.

🔔 Please Note 🔔
● Trial lessons are 25 minute long
● Regular lessons are 50 minutes long
(I use the remaining time to take notes about our trial/lessons so I can personalize them and give you the best experience possible).
더 보기
나의 체험 레슨
After you book a trial with me, I'll send you a message asking about you and your English goals. This lets you take time beforehand to tell me everything you want to tell me!

We'll start our trial by talking about your goals and what will make you happy with our lessons. Then we'll get to know each other. I'll ask you about yourself, and you can ask questions about me and my lessons. I'll wind up our trial by showing you my schedule and how to book your first package of lessons with me!
더 보기
시범 레슨
One time, 30 minutes
선생님 통계
몇 시간 이내
5년 전
100.00%
3.681
17.0 평균 레슨
5.0
교육 경력

학위
Liberal Arts College Programme
Heritage College - Quebec, Canada
Humanities, English, French

경력
Online English Teacher
확인됨
Verbling - online
English conversation lessons, general English lessons, reading and writing lessons
Online English Teacher
51Talk English International - Beijing, China
General English lessons to K-12 Chinese students, one-on-one and small group formats
Virtual Assistant
Flipping Words - location independent
Data collection, website photography, website maintenance
ESL Peer Tutor
Heritage College - Quebec, Canada
Humanities study groups, ESL note-taking, ESL essay-writing assistance

자격증
TEFL Certificate
확인됨
Full Circle English - London, England
Advanced Certificate in Teaching English
Liberal Arts Academic Award
Heritage College - Quebec, Canada
Award for highest academic achievement in the Liberal Arts college programme
Read the lyrics to "Take Me Home Country Roads" by John Denver HERE! "Take Me Home Country Roads"...
Listen to "You Can't Roller Skate In A Buffalo Herd" by Roger Miller with lyrics HERE! "You Can't...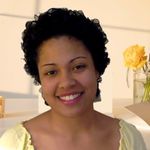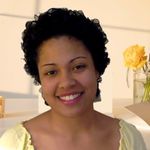 카테고리별 원어민 쌤 | 더 찾아보기:
시범 레슨
One time, 30 minutes